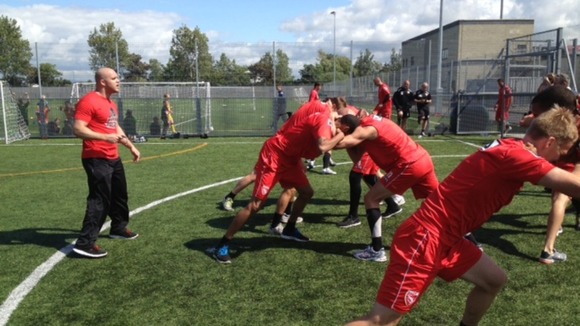 Morecambe fans are still buzzing from watching their club pull off a major upset in the League Cup.
After knocking out Wolves, they'll face Newcastle in round two.
And who better to prepare them for their giantkilling attempt, than a giant of a man?
Wrestler Johnny Phere - otherwise known as the Psychotic Warrior - has been getting to grips with the Shrimps to ensure they don't get outmuscled on the night.