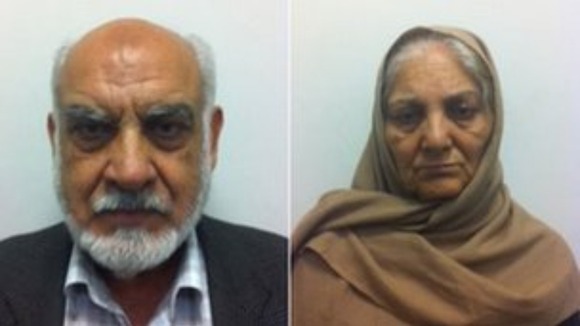 Ian Rushton, Deputy Chief Crown Prosecutor for CPS North West said:
"Ilyas and Tallat Ashar have been sentenced today for their part in the terrible abuse inflicted on a very vulnerable young victim.
They brought her into this country to use her as forced labour, ill-treated her and with the help of their daughter exploited her financially by fraudulently claiming benefits.
Worst of all she was repeatedly raped by Ilyas Ashar over a number of years.
We have been determined to bring them to justice for this catalogue of abuse.
"At the start of the police enquiry she was uniquely vulnerable, profoundly deaf and unable to speak, with no formal sign language through which to communicate and no family or friends to turn to.
"She had considerable special needs because of her disability and communication difficulties and the main priority for us and the police in this case was to arrange specialist support for her so that she could have access to justice and participate effectively in the criminal justice process.
To allow her story to be told an intermediary and a sign language expert helped her to communicate in court.
"Despite her terrible ordeal the victim is now making great progress in life generally, and she has shown immense courage and resilience.
She is now free from the abuse that she suffered at the hands of Ilyas and Tallat Ashar and today they are facing up to the consequences of their actions as they begin substantial prison sentences."