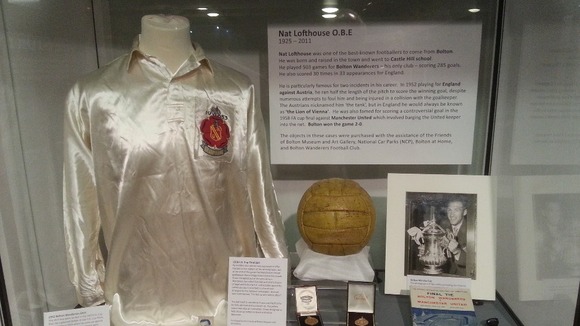 A collection of sporting memorabilia once owned by Nat Lofthouse goes on display to the public. The assortment of medals, trophies and other keepsakes was bought at auction last month.
Bolton Council paid £75, 427 for the collection with the help of Friends of Bolton Museum and Art Gallery, NCP and Bolton at Home.
The 19 items are described as a 'snap shot of his success and his achievements.' They are on show at the Bolton Museum.