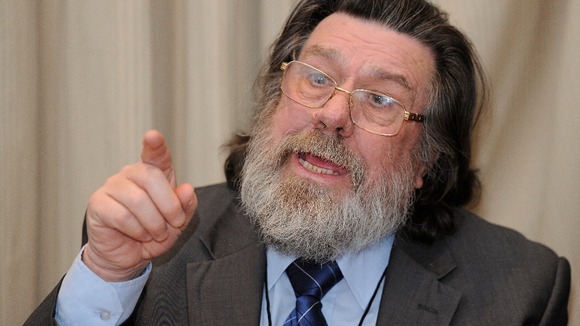 Ricky Tomlinson is delivering a 100,000-signature petition to Downing Street, demanding officials quash a 40-year-old conviction over a builders' strike.
The actor, and a number of union officials, say they are confident the "miscarriage of justice" will be overturned for the former pickets who make up the 'Shrewsbury 24'.
Tomlinson was one of a group of pickets arrested five months after the 1972 strike, and charged under the 1875 Conspiracy Act, with six sent to prison - including the Royle Family star.
He told a press conference in Westminster that he remained convinced the Shrewsbury case was politically motivated.
The campaign group wants all documents relating to the case to be released, claiming they would prove that a "massive miscarriage of justice" was handed out.
Len McCluskey, leader of Unite, said it was obvious there was an "establishment conspiracy" at the time of the arrests, which was continuing.
The petition will be delivered at 2pm.