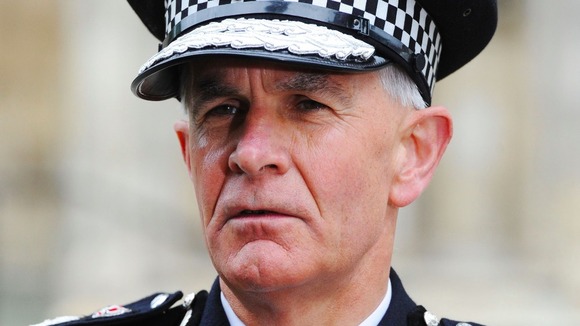 Greater Manchester Police's Chief Constable Sir Peter Fahy said he was not considering his position as a result of the report into the sexual exploitation of girls in Rochdale. The review was critical of how police handled claims of rape.
Sir Peter said the report had failed to confront a "fundamental" problem faced by police officers, who may investigate complaints from victims of sexual abuse only to find prosecutors will not take the case forward because of the unreliability of the key witness.
He warned of a "culture of hopelessness" among officers who are repeatedly asked to track down and return young people missing from children's homes, only for them to run away again.
Sir Peter told BBC Radio 4's Today programme: "Obviously the report says a huge number of things went wrong.
"What we have got here is a real difficulty, where we have got adolescents with very chaotic, disrupted childhoods, we have got police officers receiving and investigating complaints, but when they go to the
Crown Prosecution Service and the wider criminal justice system, they decide that because they have got previous convictions and there are inconsistencies in their stories, they are not reliable.
"It creates a culture of hopelessness, where the police officers think 'what's the point?'
I remember going to Rochdale and talking to the detectives who fundamentally believed the victim but were struggling because the victim had perhaps changed the story or gone back to the abuser and the court system had decided that this type of victim was unreliable as a class."