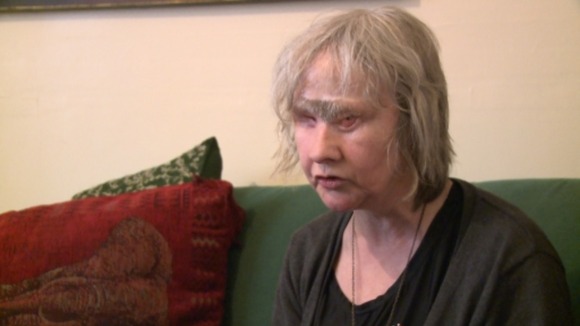 A woman whose face was eaten by her dog while she was unconscious, says the animal saved her life.
Wendy Hamriding suffered horrendous injuries when her dog nibbled at her face after she had fallen unconscious while drinking.
Wendy says she was "weeks away from death" because of her alcohol consumption at the time.
She lost an eye during the attack, and subsequent treatment meant she lost sight in her other eye. After pioneering surgery, Wendy has now regained the sight in her remaining eye.