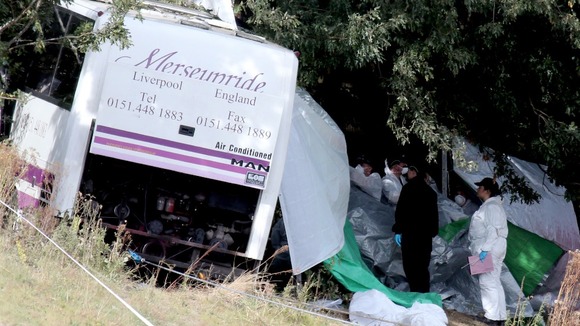 A public inquiry into a coach crash, which left three people from the north west dead, is due to end today.
Michael Molloy, 18, from Woolton and Kerry Ogden who was 23 and from Maghull, died along with Colin Daulby, the 63 year old driver from Warrington.
The Merseypride Travel coach crashed on the way back from the Bestival music festival on the Isle of Wight in September 2012 after a 20 year old tyre burst. .