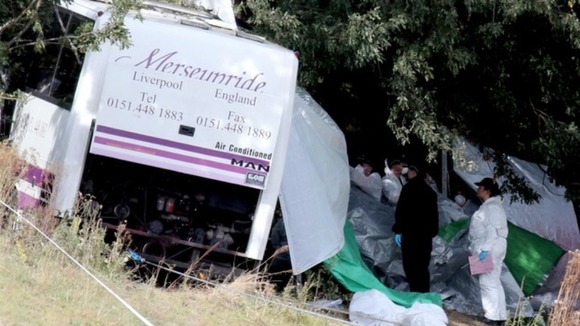 The operators of a coach which crashed on the way back from a music festival killing the driver and two passengers have been disqualified.
Michael Molloy died along with Kerry Ogden and the coach driver Colin Dalby when a 20 year old tyre burst.
The coach swerved off the road and up an embankment on the A3 in Surrey.
Merseypride's partners, David Hannell and Tracey Hannell, were banned from operating buses and coaches indefinitely after an inquiry by the North West Traffic Commissioner.