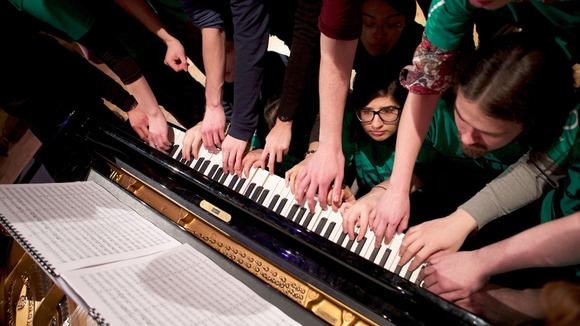 Sixteen students from the Royal Northern College of Music broke the world record for the most musicians to play the piano simultaneously.
The record attempt was done in aid of the College's £3 million campaign to transform its 40-year-old Concert Hall.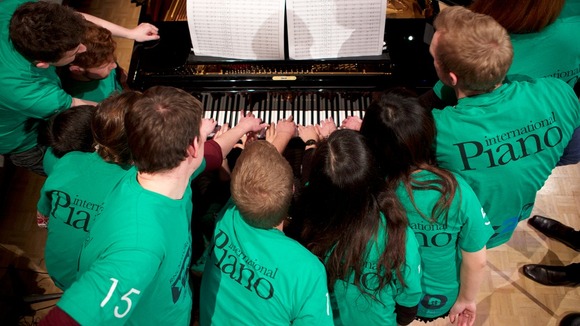 The students performed a five minute work for 32 hands, composed by postgraduate Tom Harrold.
The students involved were Daria Bitsiuk, David Bainbridge, Yun Chen, Greta-Nike Gasser, David Gibson, Lee Jae Phang, Pui Lau, Silvia Lucas Rodriguez, Lok Pang, Ben Parker, Simon Passmore, Daniel Portal, Graham Proctor, Ho Kwong, Matthew Shervey and Chun So.