Fracking protest in Barton
Hundreds of anti-fracking protestors have marched on a test drill site in Barton Moss, Salford.
View all 3 updates ›
Hundreds march in anti-fracking protest
Around 250-300 ppl walk from AJ Bell Stadium to Barton Moss protest camp for the 3rd anti-fracking march since Dec. http://t.co/SzJZ9cLa0k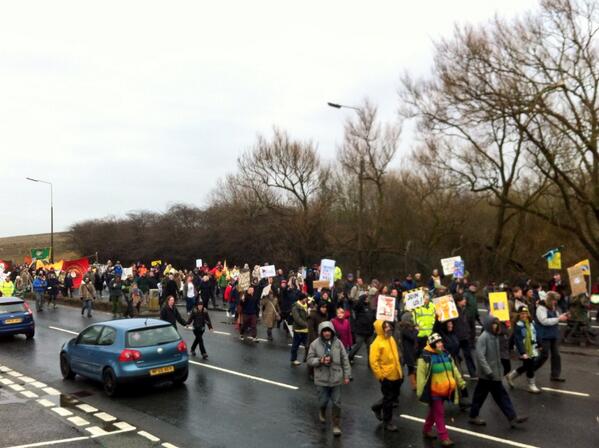 More top news
Police are appealing for witnesses after a man was killed following a collision in Whitestake in the early hours of this morning, August 29.

A man has been arrested after a seven-year-old boy was hit by a car while riding his bike in St Helens yesterday.

He entered Nice N Naughty adult shop on Colquitt Street and produced a black handgun, which was used to threaten a member of staff.