Fracking protest in Barton
Hundreds of anti-fracking protestors have marched on a test drill site in Barton Moss, Salford.
View all 3 updates ›
Hundreds march in anti-fracking protest
Around 250-300 ppl walk from AJ Bell Stadium to Barton Moss protest camp for the 3rd anti-fracking march since Dec. http://t.co/SzJZ9cLa0k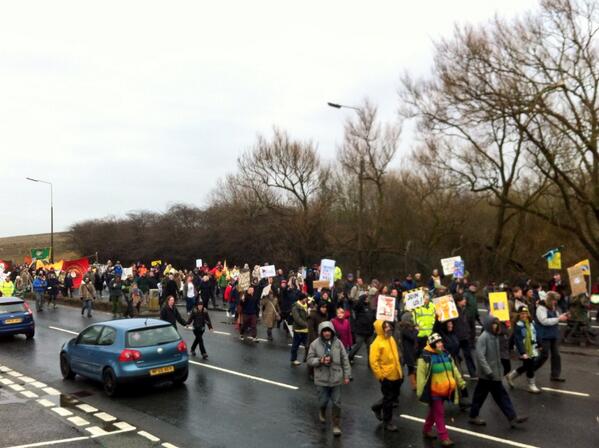 More top news
Ahead of the weekend's fixtures we take a look at what's going on in the Premier League in the region.

Tributes to a teenager who died after suffering from a severe asthma attack will be paid at tonight's Everton match.

The Environment Agency is encouraging landowners to plant areas of woodland to help prevent events like Storm Desmond happening again.