Fracking protest in Barton
Hundreds of anti-fracking protestors have marched on a test drill site in Barton Moss, Salford.
View all 3 updates ›
Hundreds march in anti-fracking protest
Around 250-300 ppl walk from AJ Bell Stadium to Barton Moss protest camp for the 3rd anti-fracking march since Dec. http://t.co/SzJZ9cLa0k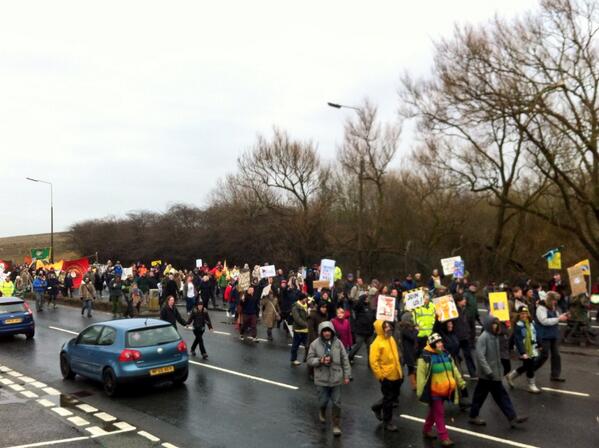 More top news
Mainly dry with variable cloud and a lighter breeze. Feeling a little warmer in any sunny breaks. Higher risk of showers towards evening

Showers dying away overnight. Chilly start but mainly dry on Friday.

A restaurant is facing a backlash after a diner was seemingly sworn at by the company when she posted a complaint on their Facebook page.