Fracking protest in Barton
Hundreds of anti-fracking protestors have marched on a test drill site in Barton Moss, Salford.
View all 3 updates ›
Hundreds march in anti-fracking protest
Around 250-300 ppl walk from AJ Bell Stadium to Barton Moss protest camp for the 3rd anti-fracking march since Dec. http://t.co/SzJZ9cLa0k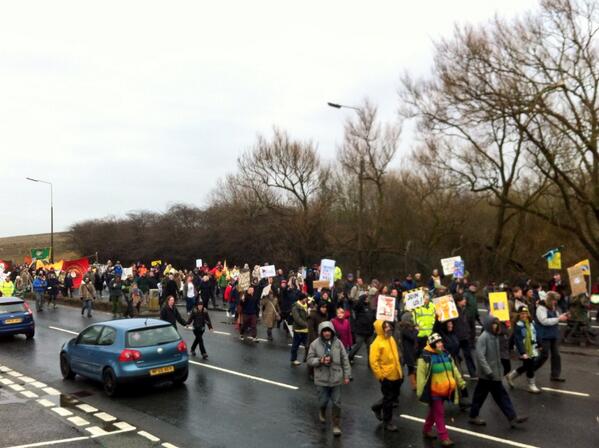 More top news
The threat level has been raised to critical by MI5's Counter-Terrorism Analysis Centre.

Prime Minister Theresa May announced the decision from Downing Street.

In her message Theresa May praised the "inspirational bravery" and "unbreakable spirit" of Mancunians in the wake of the blast.