Fracking protest in Barton
Hundreds of anti-fracking protestors have marched on a test drill site in Barton Moss, Salford.
View all 3 updates ›
Hundreds march in anti-fracking protest
Around 250-300 ppl walk from AJ Bell Stadium to Barton Moss protest camp for the 3rd anti-fracking march since Dec. http://t.co/SzJZ9cLa0k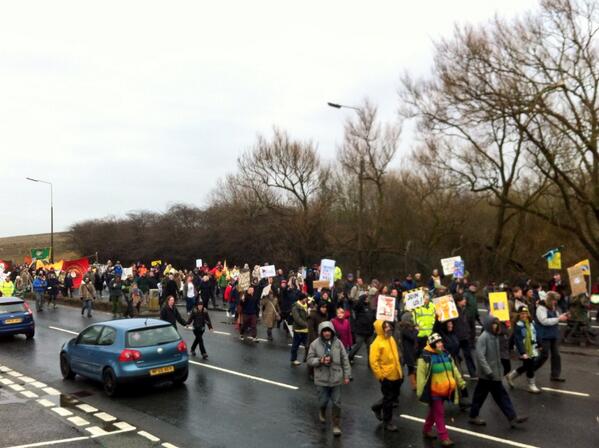 More top news
It might feel like something happening down south, but the Calais migrant crisis is estimated to be costing North West businesses millions.

Daredevils who jump from bridges into the water at Salford Quays could be fined up to £1,000 after council clamps down on 'tombstoning'.

Police are hunting a thief in Manchester who stole a parrot worth £2,000 and then rode off with it resting on his bike's handlebars.