Fracking protest in Barton
Hundreds of anti-fracking protestors have marched on a test drill site in Barton Moss, Salford.
View all 3 updates ›
Hundreds march in anti-fracking protest
Around 250-300 ppl walk from AJ Bell Stadium to Barton Moss protest camp for the 3rd anti-fracking march since Dec. http://t.co/SzJZ9cLa0k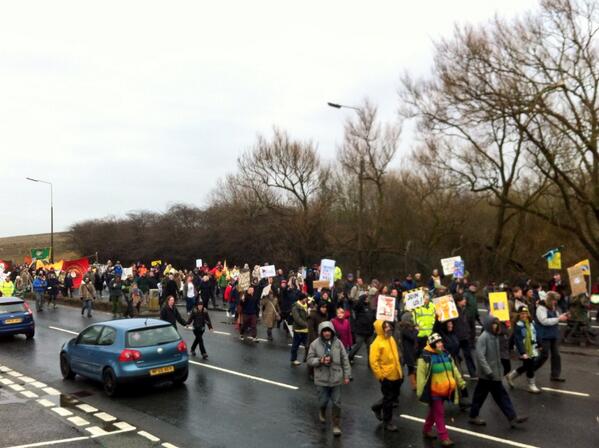 More top news
Shares in Manchester United stepped up at the opening bell as investors welcomed the arrival of new manager Jose Mourinho.

The fiancee of Alex Hurricane's son has appeared in court accused of attempting to mow him down.

Ryan Edwards, who is known to frequent the Southport area, is described as being of slim build with brown hair and green eyes.