Fracking protest in Barton
Hundreds of anti-fracking protestors have marched on a test drill site in Barton Moss, Salford.
View all 3 updates ›
Hundreds march in anti-fracking protest
Around 250-300 ppl walk from AJ Bell Stadium to Barton Moss protest camp for the 3rd anti-fracking march since Dec. http://t.co/SzJZ9cLa0k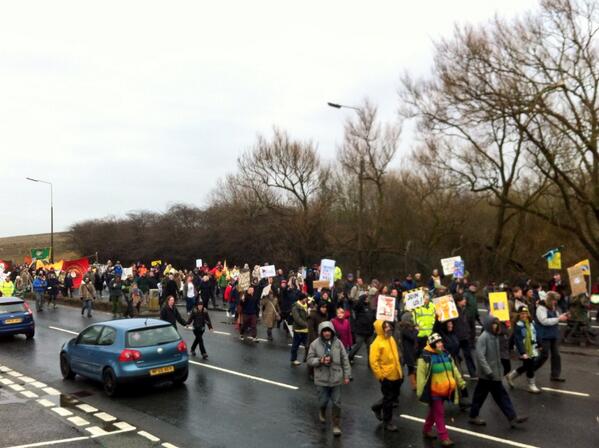 More top news
Gales and showers slowly easing. A little quieter for Wednesday - less cold, less windy but with more cloud

Sir Alex Ferguson said it was "nonsense" to suggest the correct processes were not followed prior to the appointment of David Moyes.

A court has heard a toddler from Blackpool died after drink methadone kept by her parents in Fruit Shoot soft drink bottles.