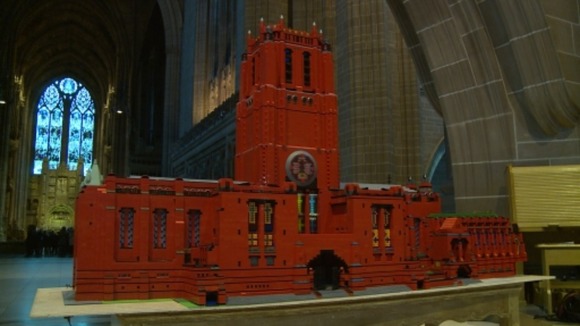 A man from Liverpool has recreated Liverpool's Anglican cathedral, in Lego.
Peter Rogers from Stoneycroft took six months to recreate the famous landmark. His model cost £5,000 and took him six months.
The model is on display in the cathedral, visitors are invited to guess how many bricks the model contains, with donations going to the real building.