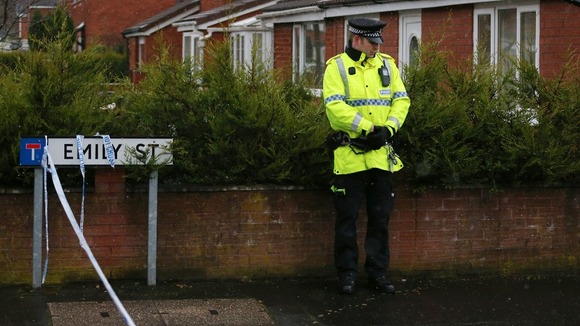 The mother of an 11-month-old baby girl, mauled to death by a dog, has been arrested on suspicion of manslaughter.
Ava Jayne Marie Corless was in bed at a house in Emily Street, Blackburn, at around 11pm yesterday when she was savaged by what police described as an American pitbull-type dog.
She was pronounced dead in hospital a short time later.
The girl's mother has been named locally as Chloe King and the man in custody was named as Lee Wright, who is not the father of the child.
Police have not confirmed the names of those under arrest.
Neighbours claim to have made previous complaints about the dog's behaviour to police.