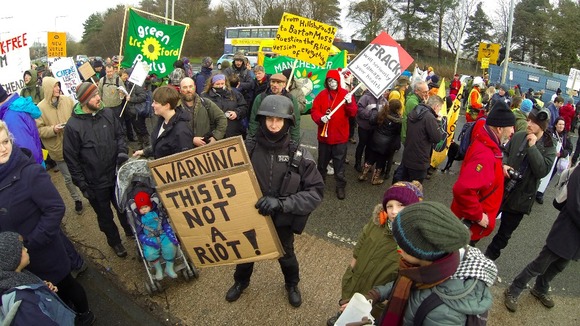 The Peel Group, who claim to own the land in Salford currently occupied by anti-fracking protesters, is heading to court in a bid to evict the campaigners.
High court documents have been served at the site - it is thought Peel are claiming possession of a strip of land running alongside Barton Moss Road.
Protestors have been at the camp for three months.