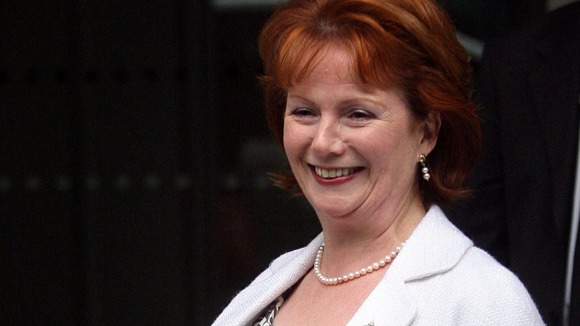 Labour's former minister Hazel Blears is to stand down as an MP at next year's general election.
Ms Blears entered Parliament as MP for Salford in 1997, served as a minister in the Department of Health and Home Office and as chair of the Labour Party under Tony Blair between 2001 and 2007, before joining Gordon Brown's cabinet as communities and local government secretary from 2007 to 2009.
She resigned from the government on the eve of crucial European and local elections in 2009 in what was seen at the time as an indication of Blairite discontent with Mr Brown's leadership, and went on to win the Salford and Eccles constituency in 2010 after boundaries were redrawn.
In a statement after informing her local constituency party, Ms Blears said she had taken the decision to stand down after 18 years in Parliament with "a heavy heart".
She said she wants to spend more time with her family, including her mother Dorothy, who has dementia, her father Arthur, who is his wife's main carer, and her husband Michael.
Labour leader Ed Miliband paid tribute on Twitter: "Hazel Blears has been a brilliant MP. Always fighting for those in most need. Parliament will miss her."
"I have been driven throughout my time as MP by a desire to improve people's lives and ensure that Salford gets its fair share of resources and investment," said Ms Blears.