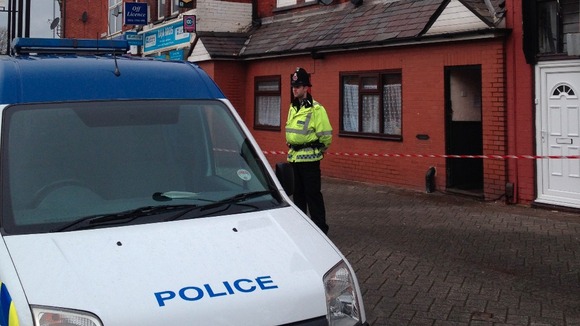 A man thought to be in his 50s has died following a fire in a third floor flat in Audenshaw.
Police were called to a guest house by Greater Manchester Fire and Rescue Service on Manchester Road following reports smoke was seen coming from the top floor yesterday teatime.
Officers found a man in his 50s had been pulled from the block of flats by firefighters.
However, the man sustained serious injuries as a result of the fire and was pronounced dead at the scene.
The cause of the fire is not yet known but members of both the Police Scenes of Crime and the Fire Service's Fire Investigation teams were called to investigate this afternoon.
A joint investigation is underway to establish both the cause of the man's death and the fire.
Inspector Jonathan Clarke from Tameside division, said: "We are working with our colleagues from the fire service to establish how this fire, which has tragically claimed the life of the occupant, started.
"Anyone who has any information about the incident please get in touch and call us on 101 or independent charity Crimestoppers 0800 555 111."
GMFRS Borough Manager Andy Heywood, who oversees the Manchester area, said that whilst the man could not be saved a sprinkler system in place at the property had ensured other residents were able to escape.
He added: "We were called to a fire in this property about five years ago and subsequently have worked with the owner to make it as safe as possible, which resulted in a sprinkler system being installed.
Whilst this hasn't saved the life of this man it was instrumental in saving much of the property itself and, more importantly, ensuring other residents were able to make an escape. It is an excellent example of the difference sprinkler systems make to incidents."
Residents of the guesthouse were not able to return to the accommodation due to the damage to the rooms on the lower floors of the property being damaged. They were supported at the scene by members of the Red Cross who we're operating the Fire Emergency Service Support (FESS) vehicle.