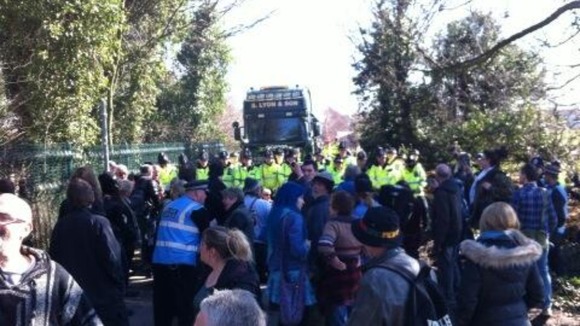 Anti-fracking protesters in Salford exchanged heated words with police officers, after hearing that judges could look again at plans to force them from their protest camp.
The demonstrators had been given until midday today to leave the site at Barton Moss, under an order granted to landowners Peel.
But the encamped activists gained a stay from eviction, while judges in the Appeal Court decide whether to review the case.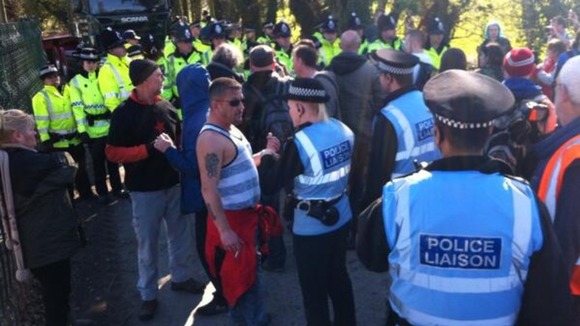 ITV News reporter, Daniel Hewitt, said the atmosphere eventually cooled and police got the situation "under more control". He says protesters returned to singing, rather than shouting.