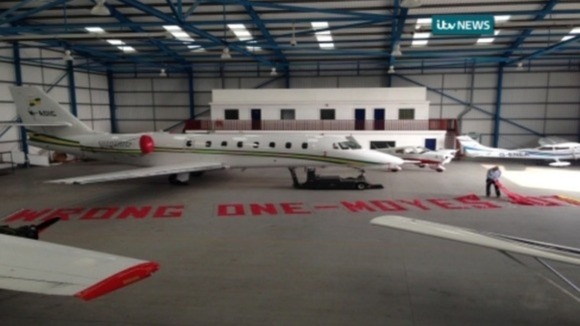 ITV News has seen the 'Moyes out' banner set to fly over Old Trafford on Saturday.
A group of angry Manchester United fans have chartered a plane to fly the 'wrong one: Moyes out' banner - which is a reference to the 'chosen one' sign hanging from the top tier of the Stretford End.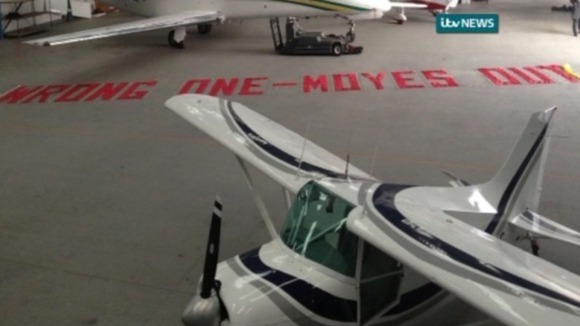 The protest comes after United's disappointing 3-0 loss to local rivals Manchester City at Old Trafford on Tuesday.
Air Ads' chief pilot Chris Mustow, who will not be flying the plane tomorrow, told ITV News:
"We have to ensure we keep the message clean - there's no swear words in there - can't be seen to insult people directly and defamation of character._
This one will be fine - we're not going to cause a riot or anything._
At the end of the day we're employed to do a job and that's what we do."
CHIEF PILOT CHRIS MUSTOW
The plane is scheduled to be flown over the ground for ten minutes before kick-off and then for the first five minutes of the match against Aston Villa.
Meanwhile David Moyes insists he has fan support here