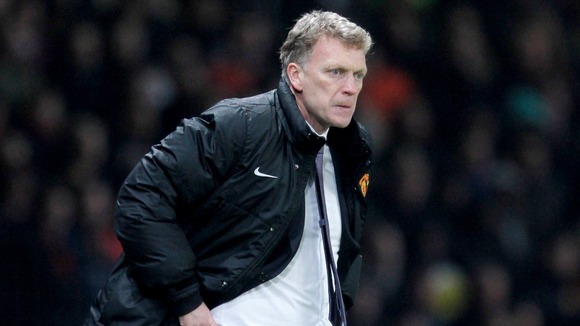 Angry Manchester United fans have chartered a plane to fly over Old Trafford on Saturday demanding 'Moyes Out'.
The plane is scheduled to fly over the ground for ten minutes before kick-off and then for the first five minutes of the game against Aston Villa.
The supporters have confirmed it will tow a banner which reads: 'Wrong One: Moyes Out.'
It is a reference to the 'Chosen One' banner hanging from the balcony of the top tier of the Stretford End.
Stewards reportedly stopped fans trying to remove it during the crushing derby defeat to Manchester City on Tuesday night.