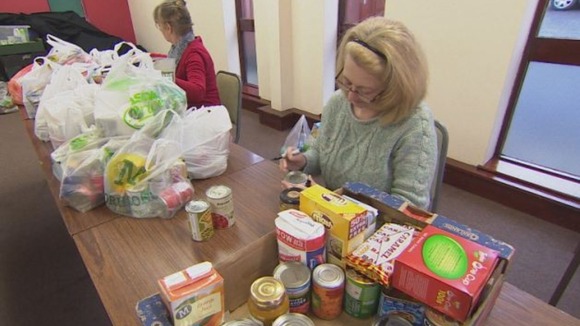 An ITV survey has found that growing numbers of people are relying on food banks to get by.
They questioned people working at independent food banks in the North West and other parts of the UK .
Some are feeding as many as 350 people a week with many users not having eaten for 24 hours.
A number told ITV they had helped parents who weren't eating so they can afford to their children.
Almost every single one had seen more people than ever before coming to them for help.