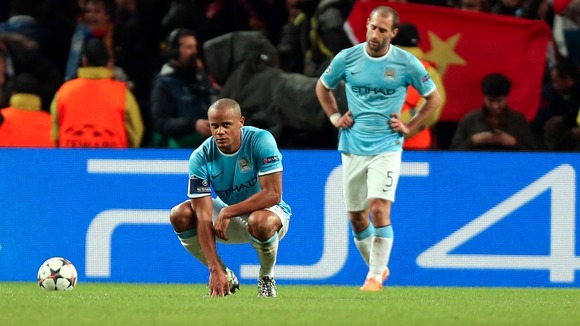 Manchester City will find out this week whether they will face sanctions over possible breaches of new financial rules put in place by European football's governing body UEFA.
UEFA's Club Financial Control Body (CFCB) will meet on Tuesday and Wednesday to discuss 76 cases, including Manchester City.
The Daily Telegraph is reporting that City will be found guilty by the CFCB. However, the club won't face a transfer ban, as the newspaper suggests. It is not one of the sanctions available to UEFA.
Any punishment would be decided in May.
Read: What is Financial Fair Play? The rules and the sanctions explained.