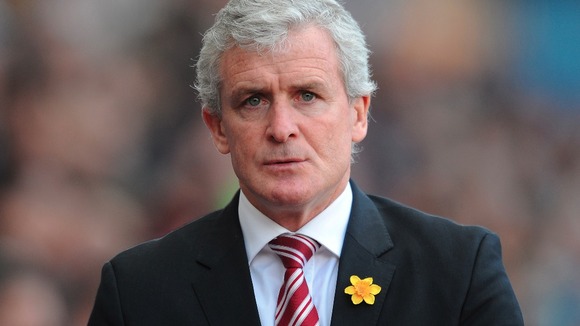 Stoke manager Mark Hughes drew comparisons with his own exit from Manchester City when asked to comment on David Moyes' dismissal by United.
"It's very difficult when a huge decision at a big club is made in this day and age to keep it quiet. Somewhere, someone knows about that situation.
"It's very similar to the situation I found myself in when I was relieved of my duties at Manchester City. Everybody knew the morning of the day I was getting sacked.
"You've just got to be really professional and get on with your job, and until somebody actually tells you the role is no longer yours, you do it to the best of your ability. That's the way I approached it.
''It won't be easy for David. This week will hurt and it will hurt for quite some time I would suggest. It affects not only you but your family and people close to you. Sometimes people forget that."
Hughes also felt the interim appointment of fellow Welshman and former United team-mate Giggs as manager "made total sense".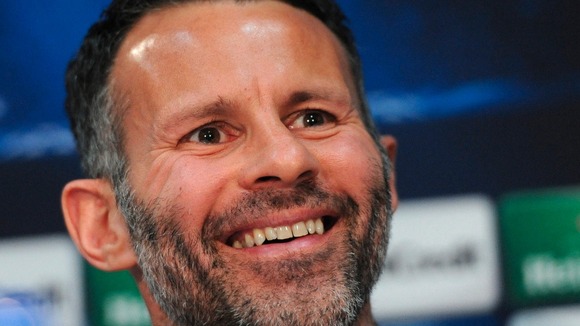 On Giggs: "I wish him well. He's come out and said he's very proud to be in the situation he finds himself and I can understand that totally because United blood runs through his veins.
''It's all he's known so for him to have the opportunity to manage the club that he's served so professionally and so remarkably, it's a huge thing for him.
"Ryan has a way of getting his view across. He was always a player that led by example anyway. What he will have is total respect from everybody at United.
"It's probably the right appointment, the only appointment given the week that Manchester United have had. It makes total sense. The knowledge and understanding of the place that he has is invaluable for them at this moment in time."