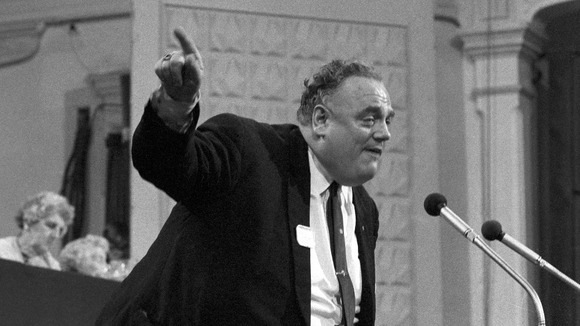 The investigation into sex abuse at Knowl View School in Rochdale, linked to the dead MP Cyril Smith, will widen the scope of its review to consider the allegations of abuse, and the town council's reaction to them.
Leader of Rochdale Council Colin Lambert appeared with Sir Peter Fahy, Chief Constable of Greater Manchester, who appealed for victims to come forward and said police trying to trace 'a significant number' of victims.
Chief Constable Fahy also said police have a 'number' of suspects, but have made no arrests at the moment.
Police said these cases are 'extremely difficult' and take time, but his force were determined to carry out a thorough investigation.