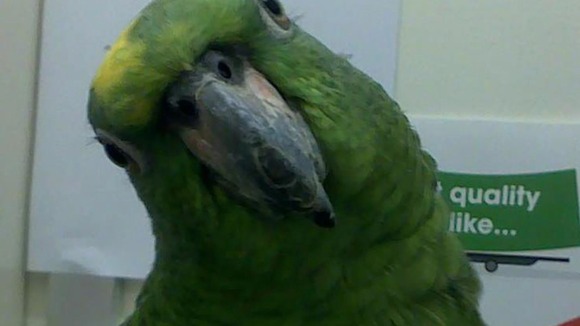 A parrot who sung Twinkle Twinkle, Little Star to children has been stolen from a nursery in Rochdale.
Thieves broke into Seeros Day Care Nursery, on Belfield Road, and took Mitoo, a green Amazon parrot.
Mitoo had lived at the nursery for four years, becoming their "mascot" and even getting a mention in last year's Ofsted report.
Samira Ansari, managing director of Seeros, said the children had found it "heartbreaking".
"It's devastating really. I've had him for four years now, he had been at the nursery ever since.
"He was the nursery's mascot.
"He used to say hello to everyone in the morning and sing nursery rhymes. He even knew Twinkle Twinkle, Little Star."