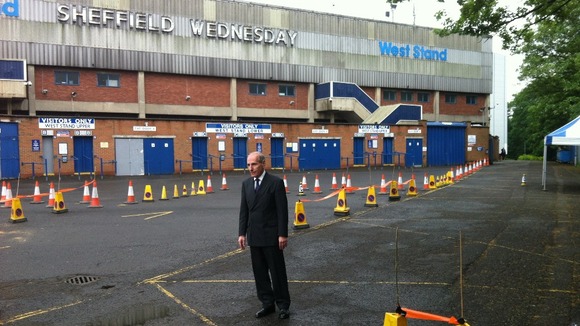 The court made it's way along Leppings Lane with the coroner speaking through a microphone and the group wearing headsets."This is where the supporters would have walked, along here, along Leppings Lane," he told the jury.
The road was closed to traffic and passers by and people stopped to watch as the large group of more than 50 people slowly made it's way towards the West Stand.
Pointing out cones and tape outside the stand, the coroner said: "You will recall from what we have heard yesterday and in days before this area has fundamentally changed, but we have tried to illustrate what it would have been like."
He then described to the jury where the gates and fences had stood in 1989.