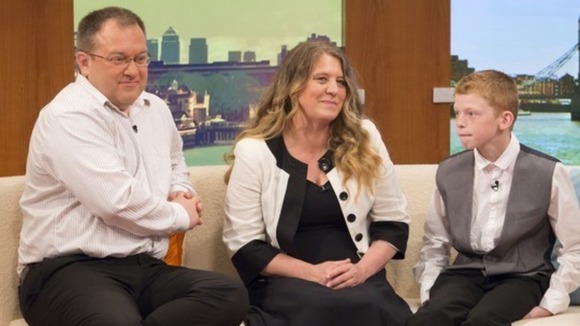 A mother who dubbed her 12-year-old son Britain's naughtiest schoolboy said today he had turned his life around after appearing on Channel 4 show Mr Drew's School For Boys.
Tom Roberts, from Ellesmere Port in Cheshire, has suffered with behavioural problems since he was 16 months old - and would even try to climb out of his cot and out of windows.
His mother Christina Sadler, 45, said she tried everything to discipline her child before he was permanently expelled from school.
She then signed Tom up to Educating Essex star Mr Drew's residential summer school, which aims to improve the lives of troubled boys.