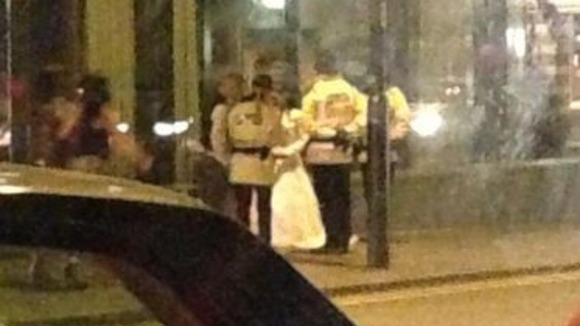 A bride and groom spent their wedding night in a police cell following complaints a fight had broken out at a hotel reception in Manchester.
Officers were called to the Hilton hotel on Deansgate on Saturday after the couple allegedly got into scuffle with the security as they tried to check in.
The groom was arrested on suspicion of a section 47 assault with his 29-year-old wife being held on suspicion of a racially aggravated public order offence.
Speaking to the Manchester Evening News, a witness said: "The bride had a cigarette in her mouth. I couldn't see the groom.
"It looked like the police were trying to calm her down."
They were taken to a local police station where they were kept in separate cells, just a few metres apart, overnight.
They remain in custody for questioning about the allegations.