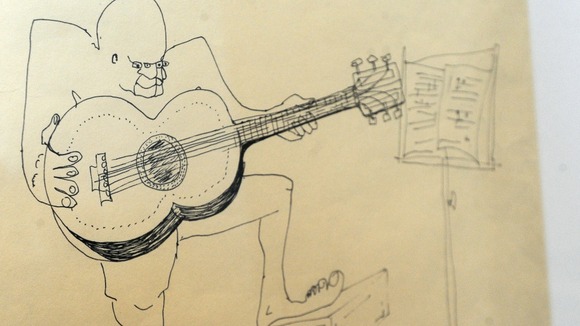 Drawings, poems and prose created by Liverpool music legend John Lennon for his books In His Own Write and A Spaniard In The Works are coming to auction.
The books' publisher, Tom Maschler, has owned the material for a half century. Sotheby's in New York is selling it later.
The auction house say 89 pieces are going under the hammer and could fetch as much in the region of $1.8 million (just over £1 million).
The event coincides with the 50th anniversary of the Beatles' first appearance in America on the Ed Sullivan show.