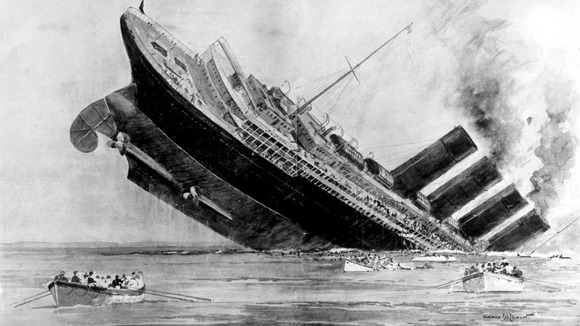 The luxury liner was torpedoed by a German submarine with the loss of 1,198 lives in one of the most horrific incidents at sea during the First World War.
Latest research indicates that as many as 600 people aboard Lusitania had connections with Liverpool, Wirral and the wider region.
With the centenary of the sinking next year curators are carrying out new research into Lusitania. They have launched an appeal for Merseyside people to come forward with information about her Liverpool connections.
Merseyside Maritime Museum will mark the 100th anniversary of the sinking in 2015. People with information or links to this famous ship should email: [lusitania@
liverpoolmuseums.org.uk](mailto:lusitania@liverpoolmuseums.org.uk?subject=Lusitania).