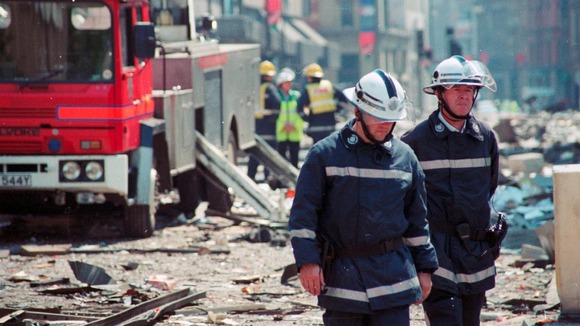 Remarkable images released by Manchester Fire and Rescue Service give new insight into the scale of destruction caused by the IRA bomb attack.
The previously unseen photographs were released today to mark the 18th anniversary of the blast.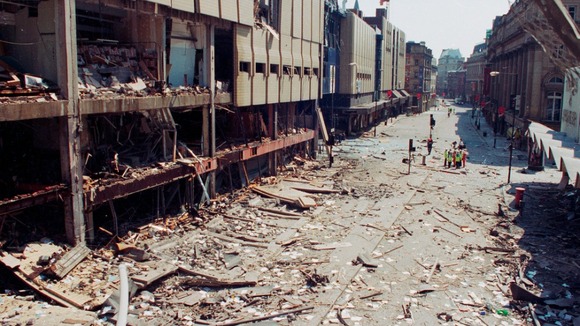 The attack took place on Saturday 15 June 1996 when a 3,300-pound (1,500 kg) bomb, placed in a van on Corporation Street, exploded at around 11.20am - wrecking the busy shopping area of the city centre.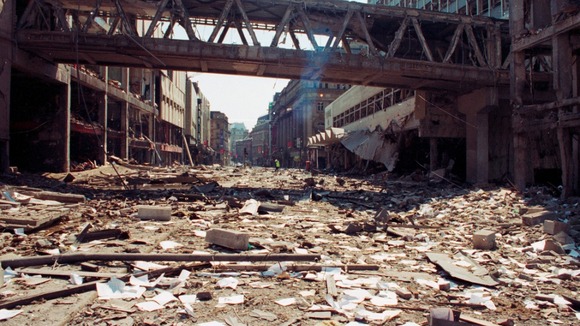 The bomb was the biggest ever to explode on mainland Britain.
Two hundred and twelve people were injured, but there were no fatalities.
Several buildings near the explosion were damaged beyond repair and had to be demolished.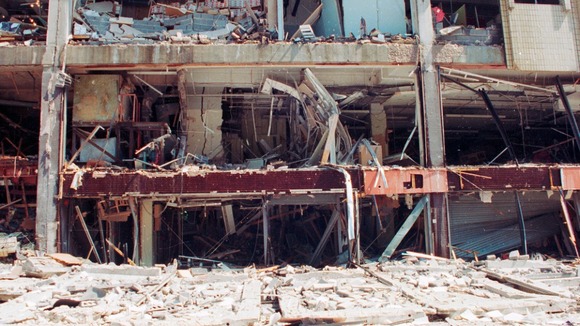 The perpetrators of the attack have never been caught.
To view all 69 of the images, visit the Flickr page of Greater Manchester Fire and Rescue Service.