Lambert cuts short holiday to begin pre-season training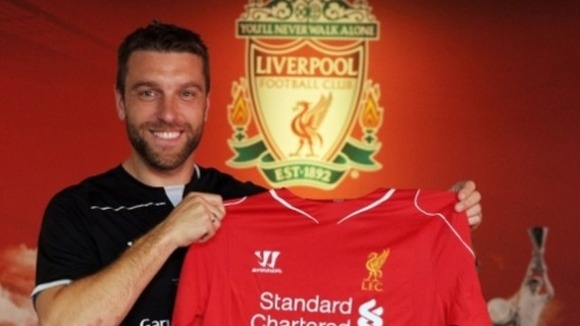 Rickie Lambert has cut short his holiday to begin pre-season training.
The striker reported to Melwood one week earlier than he was required to, following his trip to Brazil as part of England's World Cup squad.
Speaking to Liverpoolfc.com at the club's training complex, he said:
"Probably for the first time in my career I've been looking forward to pre-season - and it's not bad for a 32-year-old to be saying that!

"I was itching to get back, be with the lads and play football. It's good. It's my second day and I'm enjoying it. It's hard, but I'm feeling good.

"This [early start] is what I have to do now; it's no longer a choice for me, really. I know my body and know what I've got to do, to get into the same shape as everybody else and it tends to be that I need to do a little bit more."
– Rickie Lambert, talking to Liverpoolfc.co.uk