An initiative which gives people funds to pay for energy alongside emergency food, has now helped thousands across the Wirral.
Read the full story ›
The funeral will take place later of a man from Cheshire who died trying to help a fellow backpacker.
Tom Jackson from Congleton died after a stabbing in Australia.
He'll be laid to rest in a private funeral near his home.
His sister Olivia says she hopes it will be a celebration of his life.
Advertisement
A serving police officer has been charged with misconduct in a public office and a drugs offence after a police narcotics probe. Greater Manchester Police officer Daniel Aimson, 35, who is accused of misconduct and conspiracy to produce cannabis, was one of nine people charged following a drugs operation, the force said. Aimson, of Ullswater Road in Astley, Greater Manchester, will appear alongside the other eight at Manchester Magistrates' Court on October 20.
A group of veterans from Cheshire have taken on a unique challenge to raise awareness of mental health issues in former service personnel.
They're doing a continuous circuit of 22 exercises.
One former soldier with PTSD says it can be particularly difficult for women to ask for help.
Zoe Smith was diagnosed with post traumatic stress almost ten years after she left the army.
A man who spent five years on the run after a drugs gang was broken up has been jailed.
39 year old Simon Dutton from Bolton used an innocent courier company to import cocaine.
Police got on his trail after intercepting more than a million pounds worth of the drug.
The rest of the gang were jailed for 170 years.
After a five year manhunt Dutton was finally arrested in Greece.
Today he received a 14 year sentence following a joint operation from Greater Manchester Police, the NCA and Cheshire Constabulary.
Today's sentence brings to an end a prolonged multi agency investigation spanning across Europe.

Dutton and his associates led lavish lifestyles living well beyond their means and purchasing expensively furnished houses, high powered cars, jewellery and foreign holidays using the proceeds of their illicit enterprise.

Drugs cause widespread damage in the community and we will not tolerate anybody trying to flood our streets with these substances.

I want to pay tribute to the intelligence and operational teams in Thessaloniki and Athens Greek police who played a vital role in finding and catching Dutton.

I hope that this sends the message that no matter where you go and how long you run for, we will find you and bring you to justice.
– Detective Sergeant Colin Shackleton, Greater Manchester Police
Dutton was one of the main players in a large and lucrative criminal organisation based in the north west of England.

He spent six years on the run from law enforcement, but the NCA has global reach and we never give up the hunt.

We are grateful to our partners in the UK and the Hellenic Police who helped us track down Dutton and bring him back to the UK to face justice.
– Jayne Lloyd, NCA Branch Commander
Historic court files revealing the details of World War Two enigma codebreaker Alan Turing's convictions for homosexual behaviour are to go on public display for the very first time. He was recognised by many for his role in helping crack the Enigma code and bringing an end to World War Two. He took his own life after undergoing experimental chemical castration following a conviction for gross indecency in 1952 after he admitted a sexual relationship with a man.
The sentence was eventually repealed and Turing was given a posthumous royal pardon after a major national campaign in 2013. The official court documents - on display as part of Chester Pride which launches on October 1 - list the charges, pleas and sentences passed on Turing during his sentencing hearing in Knutsford. They will be on public view at Chester Town Hall until Sunday, October 9.
Advertisement
Kenny Dalglish and the Hillsborough families with their medals marking the Freedom of Liverpool https://t.co/QRXtZGnArE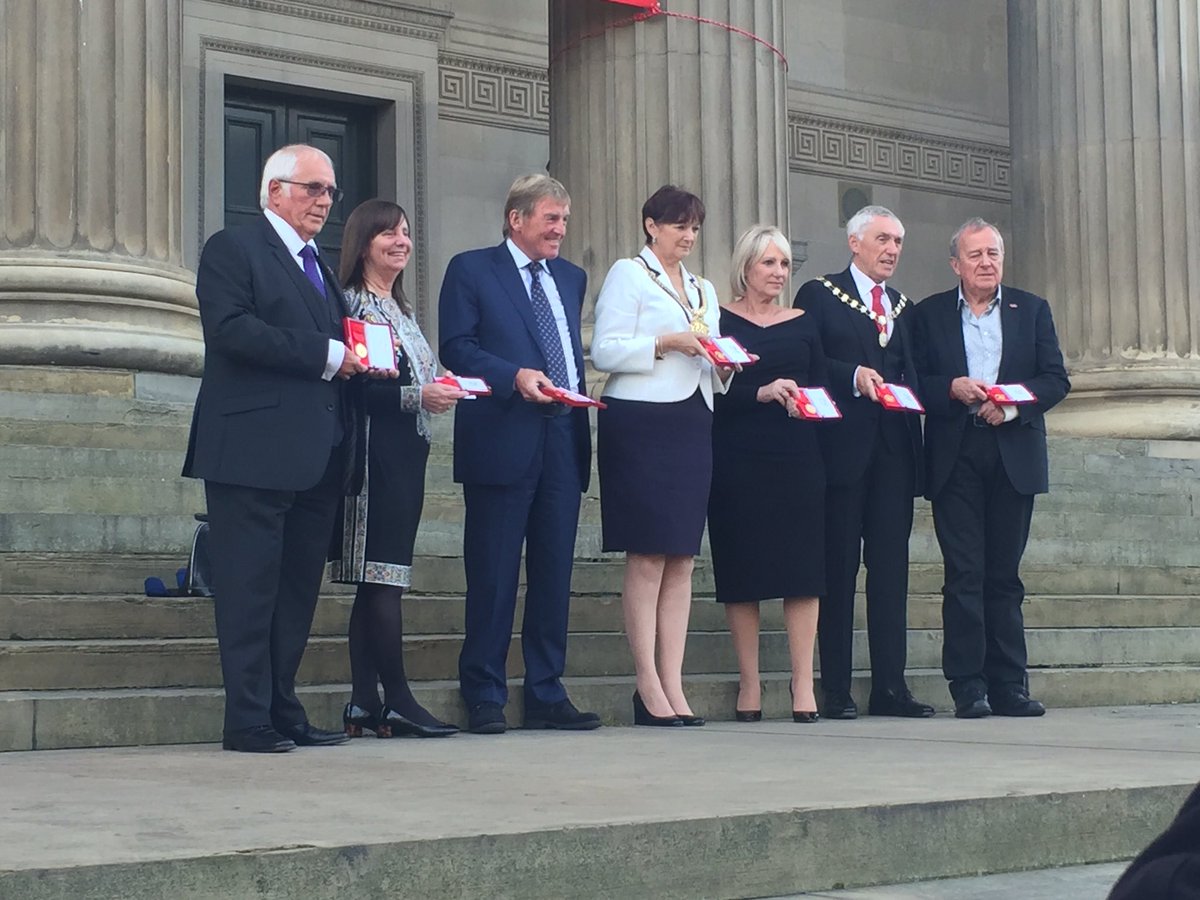 Trevor and Jenni Hicks receive Freedom of city of Liverpool for their daughters Sarah and Victoria killed at… https://t.co/d8BLmJmSF4
Almost three in four babies in Knowsley, Merseyside, are born outside marriage or a civil partnership - the highest proportion in the UK.
Read the full story ›
A decorated police officer who was cleared of shoplifting has been told he must stay away from work until next year while an internal investigation continues. Sergeant Richard Pendlebury's, who's with the force in Greater Manchester was suspended on full pay in January. He's now been told an internal investigation into him won't conclude until at least next year even though he was cleared by a jury in June over an alleged shoplifting offence. His father, Paul, says the ordeal has had a detrimental effect on his son's health.
An officer is under investigation and this has been initially assessed as gross misconduct. This officer is suspended and his position is subject to regular reviews. The officer has not been provided with any timescales at this time but the investigation will be progressed expeditiously.
– Greater Manchester Police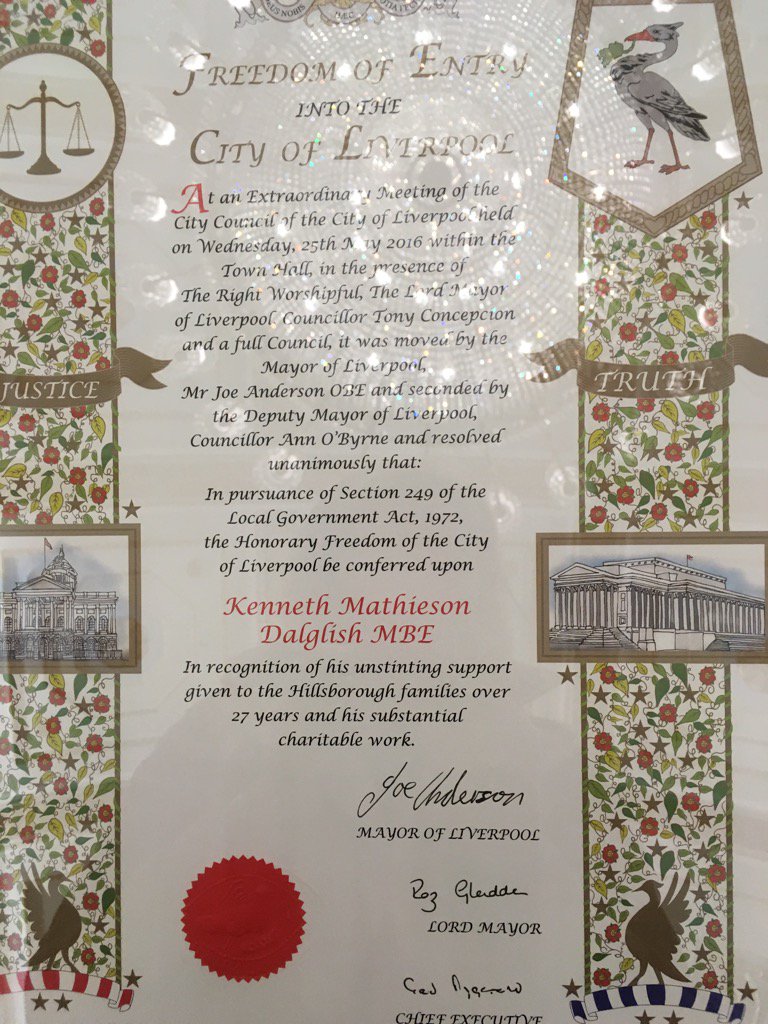 The honour of Freedom of the City will be awarded posthumously to the 96 people who lost their lives at the Hillsborough disaster tomorrow.
The scrolls are being laid out at Liverpool Town Hall today where they will be on display until 5pm but the official ceremony where the 96 and Hillsborough campaigners will be honoured will be held tomorrow - Thursday September 22.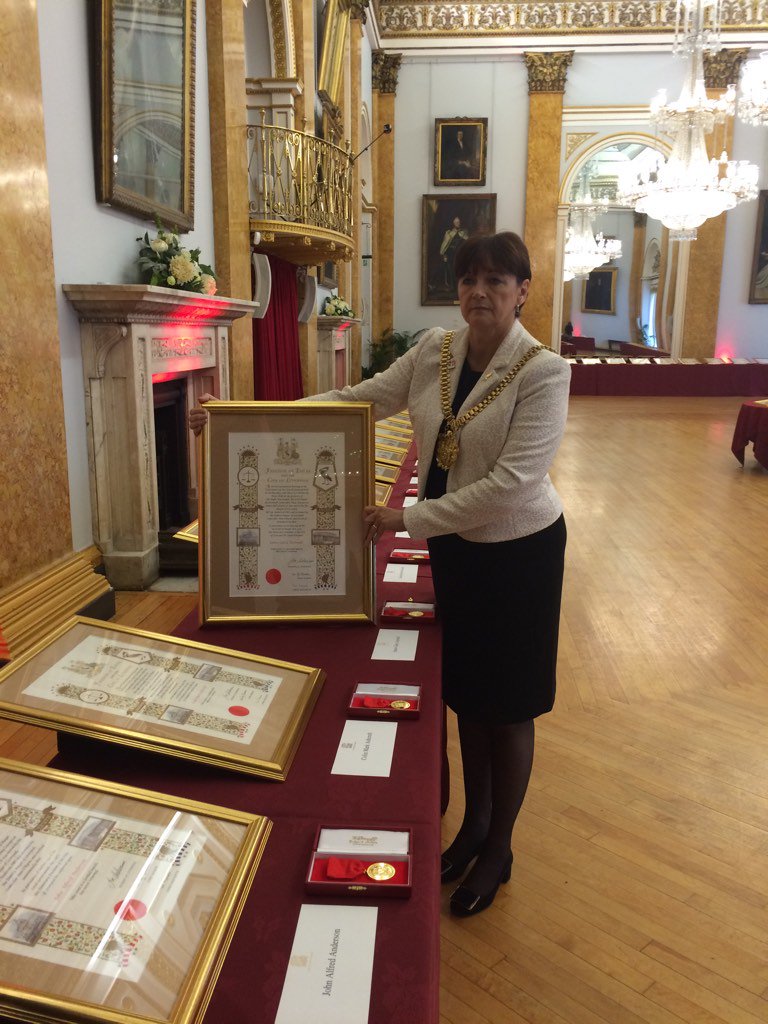 Taking place at Liverpool's St George's Hall, the families of the 96 will be invited to a special ceremony, hosted by the Lord Mayor of Liverpool, Councillor Roz Gladden, together with Mayor Joe Anderson.
During the service they will receive a specially designed scroll and a unique medal with the name of their loved one inscribed on it.
Just some of the scrolls and medals Liverpool is posthumously awarding to the 96 fans who died at Hillsborough @gmb https://t.co/AmxTHnx4xo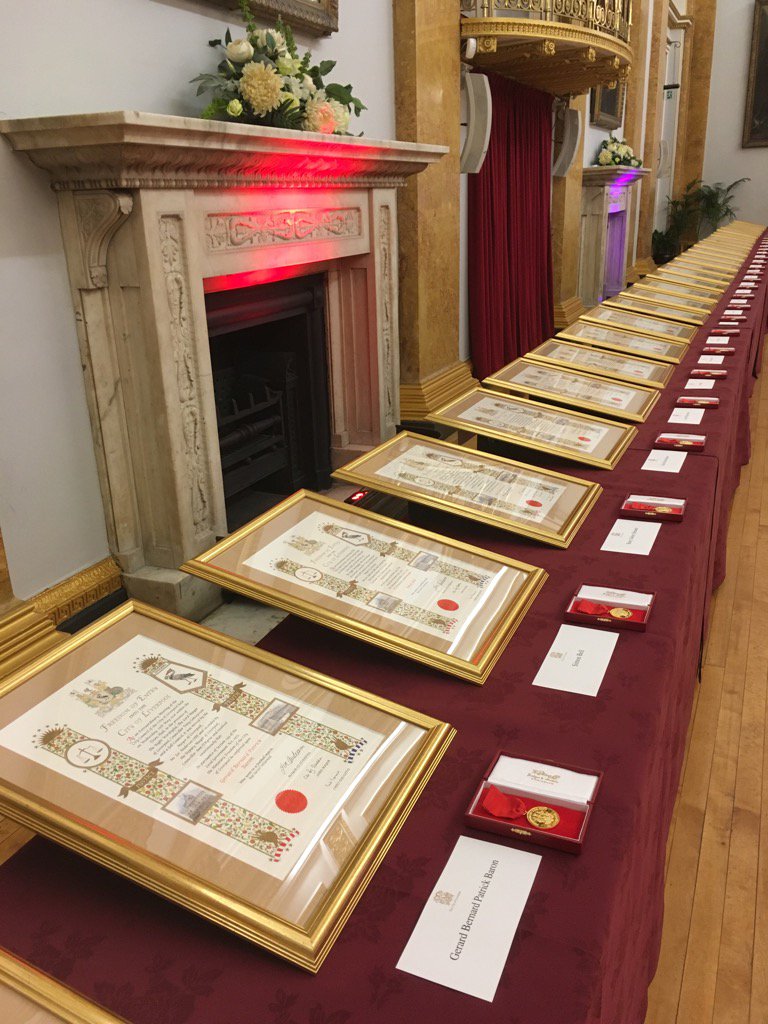 Each of the recipients of the honour will be awarded with a scroll and inscribed medal. The medals and framed scrolls will be on public display as a powerful visual representation of the 96 who lost their lives at Hillsborough.
Load more updates