Tests revealed she was suffering from secretory carcinoma - which affects just "one in a million people" diagnosed with the breast cancer.
Read the full story ›
There were an estimated 43,900 excess winter deaths across England and Wales in 2014 - the highest number since 1999.
The number of excess deaths was a jump of 151% on the previous winter, and the biggest year-on-year rise since 1967/68.
The majority of deaths occurred in people aged 75 or over, and respiratory diseases were the underlying cause of death in more than a third of cases, the figures from the Office for National Statistics show.
Excess winter deaths are defined by the ONS as the number of people whose deaths were registered between December and March, compared with the numbers for the previous three months and the following three months.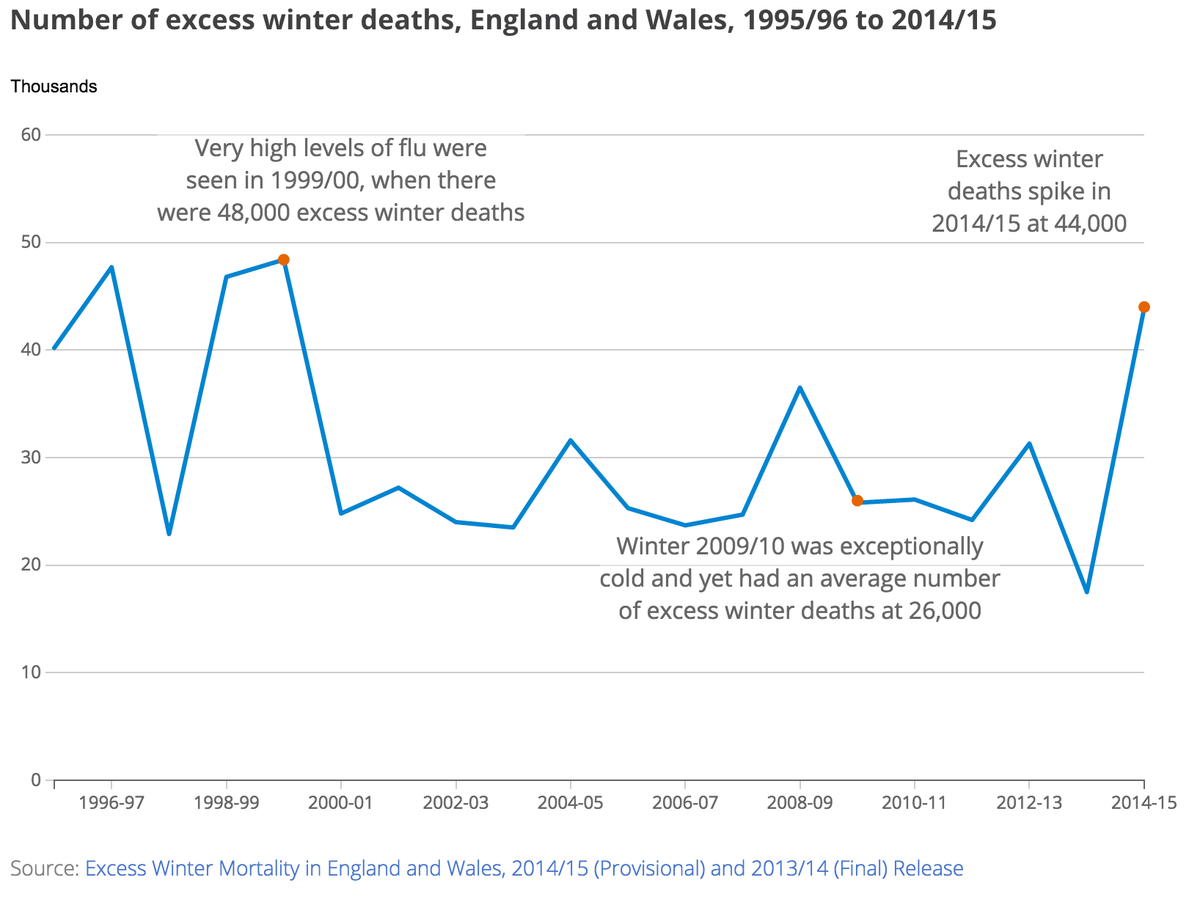 Advertisement
GPs have a public duty to tell authorities if a patient is driving against medical advice, new guidance from the GMC says.
Read the full story ›
Babies born at weekends in NHS hospitals are more likely to die in their first week than those delivered on weekdays, new research suggests.
Read the full story ›
Shadow Health Secretary Heidi Alexander said if the new £3.8bn investment in the NHS came from cutting budgets from other services George Osborne was simply "robbing Peter to pay Paul".
A man has posted a shocking video showing the severe affect that ecstasy has had on his health.
Read the full story ›
Advertisement
NHS England Chief Executive Simon Stevens has welcomed the £3.8bn investment saying it would help relieve the "huge pressures" on the health service.
He said the NHS had made the case for more funding for frontline services but added that a debate was needed in future around prevention, such as obesity in children which threatened their long-term health, and social care services.
Chancellor George Osborne has said he will set out his plans for social care services and the NHS in his Autumn Speech on Wednesday.
It comes as Mr Osborne announced he was fast-tracking £3.8bn of funding to NHS frontline services.
Health experts have welcomed the cash injection but raised concerns some of the money may come at the expense of services that support the NHS such as social care.
Mr Osborne has admitted that savings will need to be made elsewhere in Government to pay for the NHS funding.
Experts have warned against cuts to social care and public health as George Osborne fast-tracked a £3.8bn cash injection for the NHS
Read the full story ›
Taxing meat would be less unpopular than many believe if reasons of tackling climate change and health were explained, research says.
Read the full story ›
Load more updates