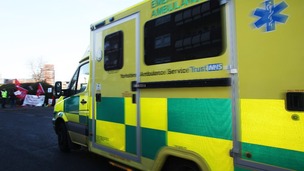 A regional breakdown of response times for ambulances across England.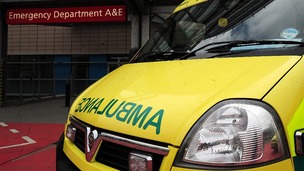 One of the biggest problems is that hospitals can't take the patients ambulances bring to A&E fast enough as they are already chockablock.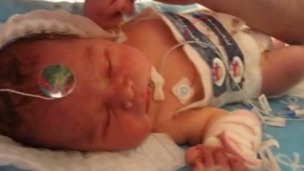 Freddy Cooke underwent radical 'cooling treatment' to prevent brain damage. His Mum is leading a drive to raise awareness of the treatment.
Live updates
Some cancer deaths 'set to halve by 2020'
Plain cigarette packaging should be introduced to help lower the amount of people dying from lung cancer, a leading health charity has said.
Macmillan Cancer Support made the renewed call for the reintroduction of the controversial policy, amid a Government review into the effectiveness of plain packaging.
Read more: Cigarettes plain packet review
Chief executive of Macmillan Cancer Support, Ciaran Devane said:
Lung cancer patients deserve better. It is high time we closed the gap between survival rates for different cancers and give everyone the best possible chance of recovery.

Firstly, we support the call for plain packaging of cigarettes to stop people taking up smoking, secondly we must catch the illness earlier through better awareness and we have to make sure access to surgery is more uniform across the country to reduce inequalities in cancer survival.

It cannot be right that you are much more likely to get the surgery you need if you live in Leicestershire than if you live in Lancashire.
– Chief executive of Macmillan Cancer Support Ciaran Devane
Some cancer deaths 'set to halve by 2020'
The number of people dying from three common cancers - breast, prostate and bowel - is expected to almost halve by the end of the decade, according to findings from a leading health charity.
Over a third, 36%, of breast cancer sufferers will succumb to the disease, a 61% drop in the mortality rate from 1992, Macmillian Cancer Support found.
A further 39% of people with bowel cancer would die, down from 67% in 1992.
However, the lung cancer mortality rate remains high, with 76% of patients expected to die from the disease, compared to 91% in 1992.
Professor Jane Maher, chief medical officer of Macmillan Cancer Support, said: "People diagnosed with three of the four most common cancers are more likely to survive but GPs need more support to help them diagnose lung cancer earlier."
Advertisement
UK cancer survival rates 'low'
According to the Eurocare-5 study on five year survival rates across Europe found:
Breast cancer - in the UK and Ireland 79.2% survived, 84.7% in northern Europe and a European average of 81.8%.
Prostate cancer - UK and Ireland, 80.6%, Northern Europe, 85%, and the European average, 83.4%.
Stomach cancer - 17.2% in the UK and Ireland. European average of 25.1%.
Rectal cancer - UK, 53.7%; European average 55.8%.
Lung cancer - UK, 9%; European average 13%.
Kidney cancer - UK, 47.6%; European average 60.6%.
The worst survival rates were seen in Eastern European countries, though the gap between east and west was closing, according to the study authors.
UK cancer survival rates 'low'
The UK is lagging behind Europe in survival rates for nine out of the 10 most common cancers, a major study has shown.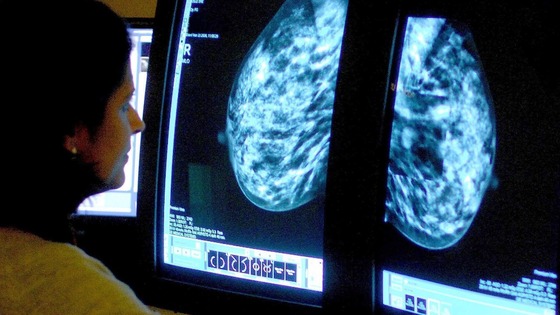 The Eurocare-5 study painted a disappointing picture for the five year survival rate for stomach, colon, rectal, lung, melanoma skin, breast, ovarian, prostate, kidney cancers and the blood cancer non-Hodgkin lymphoma in the UK.
Despite improvements in diagnosis and treatment beginning as far back as the 1990s, data from more than nine million adult patients revealed survival was lower than the average of more than 20 European countries.
These included countries which had previously fallen behind the Iron Curtain and had exceptionally poor health care, like Bulgaria.
The number of people suffering from dementia globally will triple in less than forty years, according to a new report.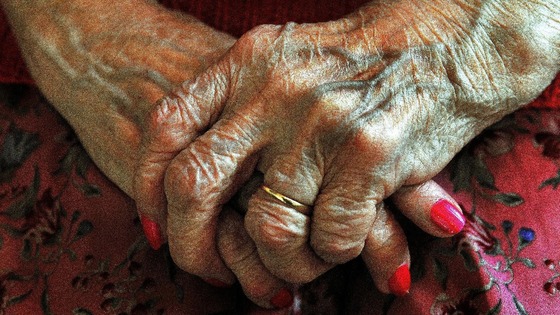 Alzheimer's Disease International found 44 million people were now thought to be living with dementia across the globe.
Data showed there had been a 22% rise in the number of people living with the degenerative condition since previous estimates three years ago.
This would reach 76 million in 2030 before hitting 135 million by 2050, the report stated.
The report's findings were published ahead of next week's G8 summit on dementia, held in London.
£15m for ambulance services as response times rise
Vickie Whorton from the West Midlands Ambulance Services says that although there are robust plans in place to monitor what is going through the doors of local hospitals to try and control the flow of patients, once A&E departments get busy the systems fails.
Advertisement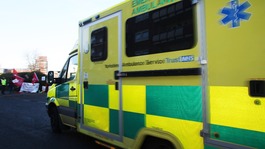 £15m for ambulance services as response times rise
Figures released by almost all of the ambulance trusts cross England have shown that most have seen an increase in response times.
Only one trusts has managed to cut the length of time it takes an ambulance to respond.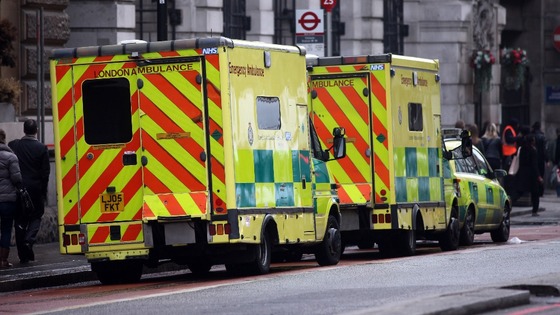 See how your local service is coping with the full list of times.
Eleven of England's twelve ambulance services answered a series of freedom of information requests showing the average times it took an ambulance to respond from 211 until September 2013.
The East of England trusts showed the worst performance with times increasing by a minute and a half over the period (nearly 40%).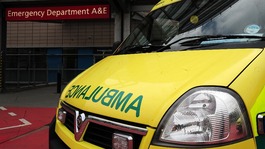 One of the biggest problems is that hospitals can't take the patients ambulances bring to A&E fast enough as they are already chockablock.
Read the full story
£15m for ambulance services as response times rise
The Department of Health have told ITV News that ambulances services will receive £15 million to help as a squeeze on A&E departments is expected this winter.
The ambulance service is the absolute front line of the NHS, providing often life-saving treatment to patients who need it the most.

We know a handful of services have experienced problems. NHS England is providing £15 million to alleviate immediate pressures on ambulance services nationwide.
– Department of Health spokesperson

The announcement comes after new figures show the average time it takes ambulances to respond has been going up in nearly all areas in England over the last three years - in the worst area the East of England service has seen times rise by a minute and a half.
Load more updates