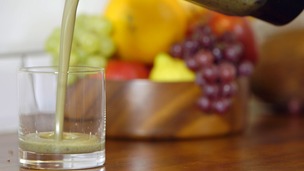 The Tonight programme investigates which 'superfoods' actually live up to their billing - can they make us healthier?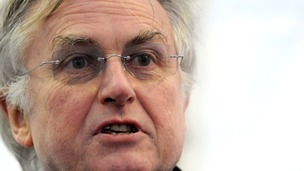 Richard Dawkins has become embroiled in another Twitter row, after claiming it would be "immoral" to not abort a foetus with Downs Syndrome.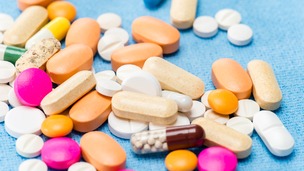 A new survey has found 44% of GPs admit to prescribing antibiotics to get the patient to leave the surgery rather than for medical reasons.
Live updates
Ebola outbreak death toll rises to more than 1,400
Test results for Irish man Dessie Quinn for the Ebola virus have proved negative, Ireland's Health Service Executive said today.
Ebola outbreak death toll rises to more than 1,400
The family of an Irishman who died in a suspected case of Ebola in Donegal first learned his death may be linked to the disease through the media, a parish priest has claimed.
Relatives of 43-year-old Dessie Quinn, who was found dead in his parent's home on Wednesday, were not told of medics' suspicions before the country's Health Services Executive issued a public statement last night, Father Adrian Gavigan said.
"It was told to the public, it was not told to the family. The family told me that they had no word at all from the Health Service Executive that this is what is being investigated," he said.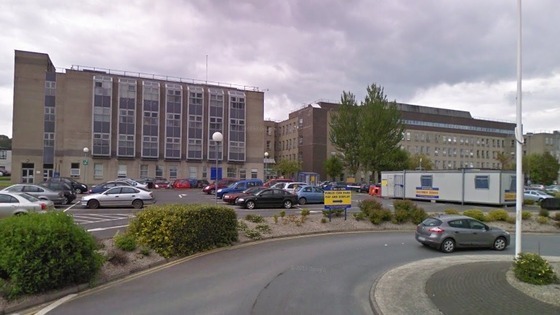 Read: Suspected Irish Ebola victim named as father-of-one
The HSE insisted that it maintained close contact with the Quinn family following the father-of-one's death and said that it only issued the statement following media reports.
"The HSE was in contact with some family members from the outset of the tragic situation yesterday," a spokeswoman said.
"The story broke in the media just before 6pm yesterday at which point the HSE had to make a public statement on the matter, given the urgency and nature of a public health issue such as this.
"The HSE has expressed its sincere condolences to the family for their loss."
Advertisement
Swedish scientists are struggling to explain a rise in cases of hypospadias, a condition that causes baby boys to be born with deformed penises.
A 40-year study conducted by researchers at Stockholm's Karolinksa Institute found that incidences of hypospadias in babies born after 1990 jumped significantly from 4.5 boys out of every 1,000 to eight per 1,000.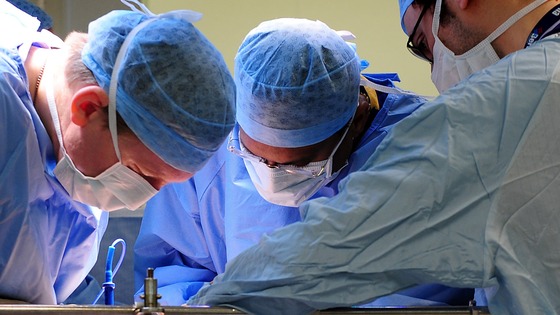 The scientists said that they had taken into account factors such as low-birth weight that could be linked to the condition, but still could not explain the rise, The Local reported.
Hypospadias means the urethral opening is abnormally placed and can affect urination and sexual function later in life.
Lead researcher Dr Anna Skarin Nordenvall told Dagens Medicin newspaper that an unknown factor could be behind the deformities.
She said that scientists could not rule out the theory that chemicals - specifically environmental agents known as endocrine disruptors - could be responsible for the trend.
Endocrine disruptors, which are mostly man-made, can be found in pesticides, plastics and various household products.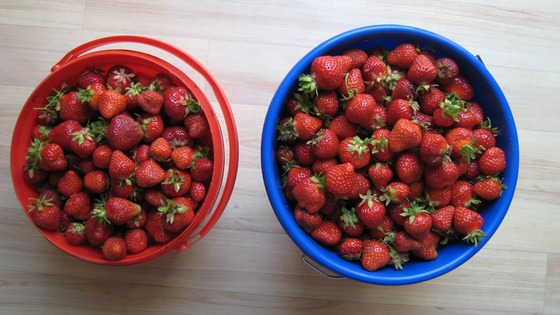 The number of people falling ill with malnutrition and rickets caused by poor quality food is increasing because people can't afford nutritious meals, a health expert has warned.
John Middleton, vice president of the Faculty of Public Health, told the BBC: "It's getting worse because people can't afford good quality food.
"It's getting worse where malnutrition, rickets and other manifestations of extreme poor diet are becoming apparent."
Hospital admissions for patients with malnutrition have increased from 5,590 to 6,690 in a one-year period, according to figures released earlier this month by the Health and Social Care Information Centre.
Doctors could be forced to apologise to patients over errors
Doctors must be held to account for their actions, the industry's regulator has said as it unveiled new proposals to toughen sanctions.
A new consultation from the General Medical Council (GMC) suggests doctors should be made to apologise to patients or their families for mistakes.
And the regulator's chief executive says stronger action against failing doctors is needed to maintain patients' trust.
In the vast majority of cases one-off clinical errors do not merit any action by the GMC.

But if we are to maintain that trust, in the small number of serious cases where doctors fail to listen to concerns and take action sooner to protect patients, they should be held to account for their actions.

There have been occasions when we have been prevented from taking action in serious cases because the doctor has been able to show that they have subsequently improved their practice. We believe that doctors and patients want stronger action in these serious cases.
– Niall Dickson
Doctors could be forced to apologise to patients over errors
Doctors could be forced to apologise to patients or their families if they have caused them harm, under new proposals.
Those who have made mistakes but have since improved, could still be suspended or have their practice restricted, as part of the plans announced by the General Medical Council (GMC).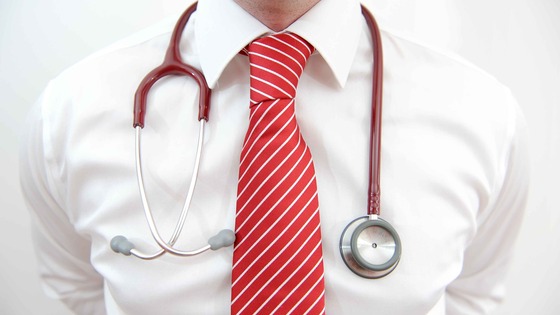 Doctors who fail to raise concerns over the capability of a colleague may also face action.
The proposals are part of the regulator's bid to help "improve patient protection and public confidence in doctors".
The GMC is now appealing for the views of the public and other health professionals on the plans.
Advertisement
Ebola outbreak death toll rises to more than 1,400
A picture showing Ebola survivor Dr Kent Brantly's emotional goodbye to the medical staff who helped save his life has emerged.
Earlier Dr Brantly said he was "thrilled to be alive" after his recovery from the deadly virus.
Dr Sanjay Gupta,CNN's chief medical correspondent, shared the image.
Ebola outbreak death toll rises to more than 1,400
As medics await test results on a man from Ireland who may have contracted the Ebola virus, two US aid workers have been discharged after making a full recovery.
Dr Kent Brantly and aid worker Nancy Writebol underwent intensive, experimental treatment at Emory University Hospital after contracting the disease while in Liberia.
ITV News correspondent Lewis Vaughan Jones reports:
Ebola outbreak death toll rises to more than 1,400
Travel and trade restrictions in West Africa could heighten shortages of food and basic supplies in affected areas, the World Health Organisation has warned.
Experts said Ebola-hit countries including Liberia, Sierra Leone and Guinea were already starting to suffer as fuel, food and basic supplies struggle to get through due to border closures and restrictions.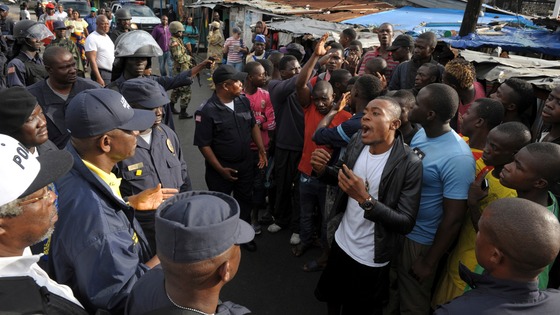 Violent clashes erupted in the West Point slum of Liberia's capital Monrovia yesterday after authorities quarantined the entire neighbourhood, and riot police were called to stop people trying to escape.
Today, police were there again, beating back some locals with canes as hundreds of people fought for a share of water and rice delivered on trucks.
Aid workers helped distribute the rations, but many are still going hungry.
Ebola outbreak death toll rises to more than 1,400
The African nation of Chad has said it will follow in South Africa's footsteps and introduce travel restrictions to countries suffering from the Ebola outbreak.
Prime Minister Kalzeubet Payimi Deubet said the country would close its border with Nigeria as part of efforts to prevent Ebola from entering the country.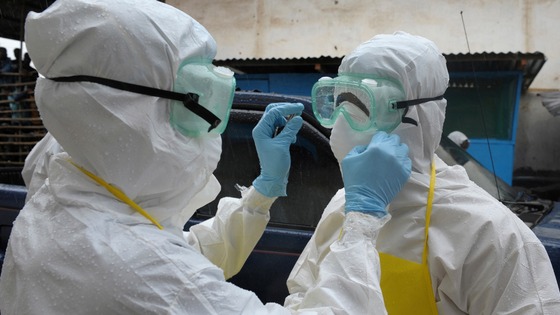 He said the decision would have an "economic impact" on the region, but it was necessary for "public health needs".
It comes after South Africa banned entry to the country to all non-citizens travelling from Sierra Leone, Liberia and Guinea, while Liberia has quarantined entire neighbourhoods to try to stop the spread of the deadly virus.
Load more updates