Ed Miliband have promised an emergency round of nurse recruitment and funding for 1,000 extra training places in the first year of a Labour government.
"To save the NHS we cannot wait. With A&E in crisis, staff shortages and hospitals weighed down by large deficits, this plan has to start immediately.
"First things first, the next Labour government will start by saving the NHS", Mr Miliband said.
Ed Miliband has said his party would invest £2.5bn into the NHS within the first year of a Labour government.
"An investment not for an NHS that stands still but one that keeps up with the challenges of time", he said.
EdM on £30bn funding gap in NHS: we're going to get £2.5 billion (Time to Care Fund) into the service within first year of Lab govt #GE2015
Advertisement
Prime Minister David Cameron is "a mortal danger to the NHS", Labour leader Ed Miliband has said in Manchester.
MILIBAND; David Cameron is a mortal danger to the NHS and we have 2 weeks to fight for our NHS. #GE2015
"Mindfulness meditation" could be as effective as medication at preventing depression, a two-year study has found.
Oxford University scientists found that people with depression who practiced mindfulness-based cognitive therapy (MBCT) had a 44% chance of relapsing, compared with 47% of those using anti-depressants.
The Buddhist technique, which aims at focusing on the present moment and developing self-awareness, could offer millions of people a new option in their treatment for depression, the researchers concluded.
Published in the Lancet medical journal, the studies looked at 424 patients from 95 general practices and split the group in half, with 212 on anti-depressants and 212 undergoing MBCT, while gradually reducing their medication.
"We believe these results suggest a new choice for the millions of people with recurrent depression on repeat prescriptions," lead author Professor Willem Kuyken wrote in the report.
Taking more than the recommended daily amount of over-the-counter vitamins may increase the risk of cancer and heart disease by up to 20%.
Read the full story ›
Ed Miliband will order an emergency recruitment drive of nurses so an extra 20,000 will be working in the NHS by 2020.
Read the full story ›
Advertisement
A 21-year-old woman has died after taking diet pills which may contain a highly toxic chemical.
Read the full story ›
Labour has insisted that the extra £2.5bn it has pledged to boost the NHS will be funded within the first financial year of the new parliament.
Speaking at the launch of a week of intensive campaigning on the NHS, shadow Chancellor Ed Balls said that the party would get to work immediately after the election.
"It is our intention to have the full revenue stream up and running in the first financial year, the first full financial year."
– Ed Balls
A Labour source then clarified that part of the revenue stream for the £2.5 billion would be in place within 2015/16. According to the text of a speech Ed Miliband will give later today, some of this revenue will come from "a mansion tax on properties worth over £2m"
Labour is launching a manifesto aimed at winning the votes of 12 million disabled people.
Labour's work and pensions spokeswoman Rachel Reeves said high-profile pledges such as scrapping the "Bedroom Tax" will be packaged alongside promises to include disabled people in policy committees in government.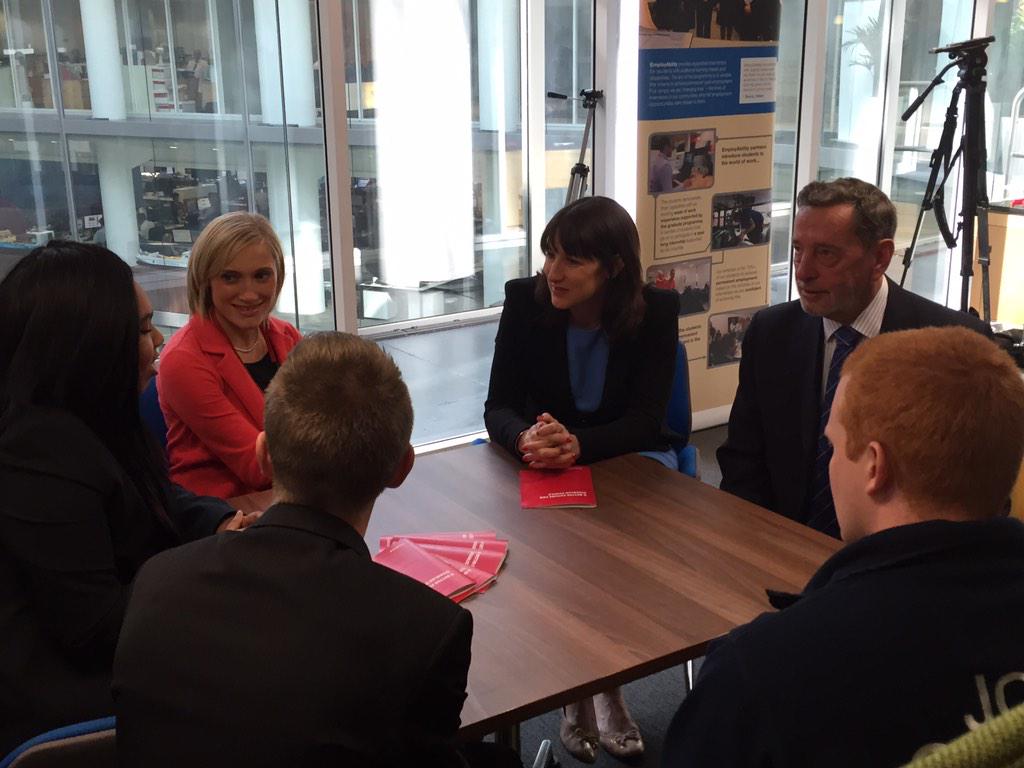 Labour is expected to say that if elected it will:
Toughen up the law on disability hate crimes
Reform the Work Capability Assessment
Introduce a tailored work support programme for disabled people
The Conservatives have accused Labour of attempting to "weaponise the NHS" as the party prepares to launch a week of intensive election campaigning on the health service.
A Tory spokesman said Ed Miliband's credibility on health "is in tatters because he refuses to fund the £8 billion the NHS needs."
"By building a stronger economy, we have protected and improved the NHS with 9,500 more doctors, 6,900 more nurses, and 1.3 million more life-saving operations every year," the spokesman said.
"There is only one threat to the future of our NHS and that is the economic chaos of an Ed Miliband-SNP government."
Load more updates