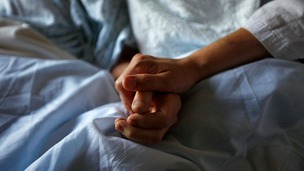 Ahead of tomorrow's Lords debate on assisted peers, Tonight speaks to those arguing passionately for and against the Bill.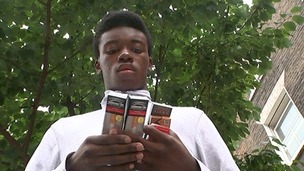 An investigation by ITV News has shown that a third of outlets we tested sold e-cigarettes to a 17-year-old.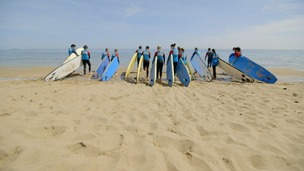 As stricter EU regulations come into force next year, Tonight investigates the quality of the bathing water on Britain's beaches.
Live updates
'Special measures' planned for all care homes
The chief inspector of hospitals, Professor Sir Mike Richards, has welcomed an expected announcement by Jeremy Hunt that care homes will face tougher inspections.
The Care Quality Commission's (CQC) chief inspector of hospitals, Professor Sir Mike Richards said:
We have seen significant improvements in almost all of the 11 trusts that were put into special measures, with exceptional progress in two trusts and very good progress in a further three.

The hard work by trust staff that has underpinned this progress should be recognised.

Special measures brings a new focus on quality improvement in trusts which have previously struggled to provide high quality care.
– Professor Sir Mike Richards
'Special measures' planned for all care homes
Failing care homes could be could be put into a similar failure category as poor-performing hospitals, Health Secretary Jeremy Hunt is to announce.
Mr Hunt will say that most of the hospital trusts that were put into special measures a year ago have shown significant improvements.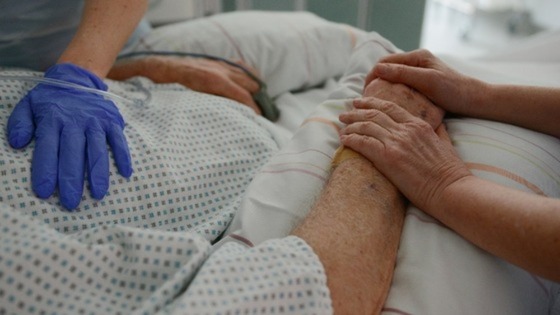 From October more care services across England will now face a "tough" new inspection regime, he will say.
The services that are rated inadequate face being put into "special measures" and if they fail to make improvements following this they could be shut down, he will add.
Putting hospital trusts in special measures was a move introduced as part of the Government's response to the Stafford Hospital scandal.
Advertisement
NHS given guidelines on minimum nursing numbers
Hospital patients in England should be given the power to prompt an investigation into whether there are enough staff on their ward, new NHS guidance suggests.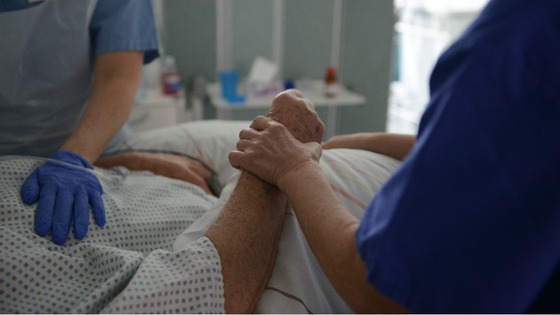 Patients who are given sub-standard care should be able to alert ward managers which should prompt a probe into whether there are a safe number of staff working on the ward, according to the National Institute for Health And Care Excellence (Nice).
The organisation has identified a number of so-called 'red flags' which highlight that care could be compromised. If a red flag is identified by a patient or member of staff, the new advice from the NHS is to take action immediately.
Situations which would constitute a red flag include, patients not being helped on a visit to the bathroom, patients not receiving their medication or delays of 30 minutes or more in providing pain relief.
NHS given guidelines on minimum nursing numbers
Health Secretary Jeremy Hunt has praised the latest guidelines from NICE, which provides recommendations for the minimum amount of nurses that should be working on a hospital ward.
This is a major step forward for NHS safety. As a result of this new guidance the NHS will be able to give safer care and patients can have confidence that the right number of nursing staff are on duty.

It will also help hospitals to balance their books - for every fall avoided because a nurse was on hand to help, Nice estimates another £1,400 is saved.

Recent years have seen a big jump in nursing numbers in hospital wards, with 6,200 more nurses since 2010. Today's guidance will help the NHS use staff as effectively as possible.
– Jeremy Hunt, Health Secretary
NHS given guidelines on minimum nursing numbers
Providing safe healthcare is "more complex" than setting a single ratio dictating how many patients should be assigned to each nurse, said the organisation behind NHS guidelines.
Professor Gillian Leng, deputy chief executive at NICE said:
Safe staffing is more complex than setting a single ratio. The emphasis should not just be on the available number of staff, it should be on delivering safe patient care and making sure that hospital management and nursing staff are absolutely clear on best practice to do this.

The reason why there is no single one-to-eight figure is because that will be seen as the figure that should be applied across all wards where we know that one to eight is not going to be enough in many scenarios.

A single figure is not appropriate if we want to deliver the right level of care for patients.
– Proffessor Leng
NHS given guidelines on minimum nursing numbers
NHS wards should have two trained nurses working on them at all times if patients are to be looked after properly, according to fresh guidelines published by the National Institute for Health And Care Excellence (NICE).
Read: NHS will be 'forced to rely on more agency nurses'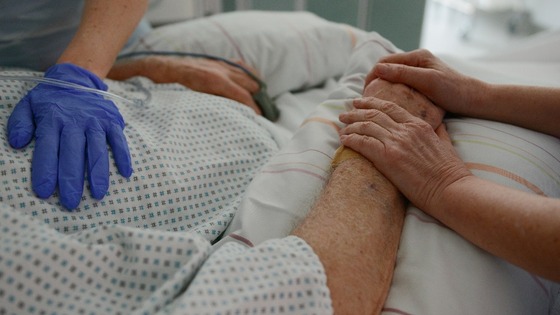 However, NICE stopped short of proposing a minimum for all NHS hospitals to adopt and instead said staff numbers were part of a series of "red flags" patients' relatives should watch out for.
These include patients not being helped on a visit to the bathroom, not receiving their medication or delays of 30 minutes or more in providing pain relief.
NICE also warned a shortfall of 25% of the nurses normally needed for a shift should serve as a red flag to relatives.
If these red flag events are highlighted by a patient or staff member then the nurse in charge of the ward should act "immediately" to ensure that there are enough staff on the ward, Nice said.
Advertisement
Mentally stimulating games or doing puzzles and crosswords may help stave off Alzheimer's disease new research suggests.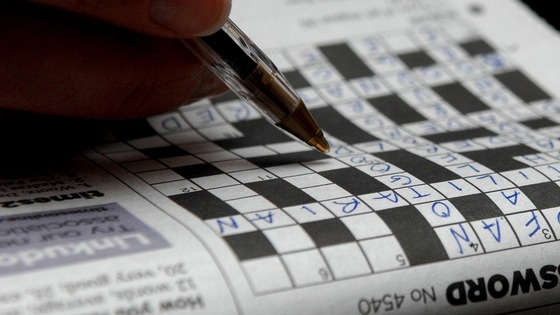 These kinds of brain-stimulating activities could help to preserve vulnerable brain structures and cognitive functions the presented to the Alzheimer's Association International Conference said.
The researchers from Wisconsin Alzheimer's Institute and the Wisconsin Alzheimer's Disease Research Center found people who reported playing games such as cards, crosswords or other puzzles, were more likely to have a greater brain volume in several regions involved in Alzheimer's disease.
They examined 329 people with an average age of 60 who were healthy but deemed to be at a higher risk of Alzheimer's disease due to their genetic background or family history.
But Alzheimer's Research UK said that while the study contributes to the "use it or lose it" debate, it does not confirm whether or not playing such games prevents the condition.
Dr Laura Phipps, science communications manager at the charity, said: "Observational studies like this are not able to pinpoint cause and effect, but they can be useful for identifying factors that may influence our risk of memory decline and dementia.
Friends who are unrelated share a high proportion of similar genes, new research has shown.
On average the one percent of the genes of pairs friends matched each other when compared with pairs of strangers, according to the study published in the journal Proceedings of the National Academy of Sciences.
US lead scientist Professor James Fowler, from the University of California at San Diego, said: "We find that, on average, we are genetically similar to our friends. We have more DNA in common with the people we pick as friends than we do with strangers in the same population."
Scientists believe that a possible reason this, is that our sense of smell draws us to similar environments, citing the example of people who enjoy the aroma of coffee may be more likely to frequent cafes, providing an opportunity to make friends with others of a similar disposition.
The opposite was true for genes controlling immunity so friends were more likely than strangers to have different genetic defences against various diseases.
Headteacher bans pupils from having packed lunches
Nick Clegg's flagship free school meals for infants scheme has helped a school to ban pupils from bringing in lunch boxes because they are not healthy enough, the headmaster told Good Morning Britain.
All Saint's Primary School in Clayton-Le-Moors will make school meals mandatory when the new academic year starts, as well as meeting all dietary requirements, Ian Spencer explained.
One in five feel they have diabetes 'under control'
Just one in five people diagnosed with Type 2 diabetes over the past four years feel they have it under control, research has found.
National Diabetes Audit data has shown that 22.4% of Type 2 diabetes sufferers for up to four years, thought to be about a million people, meet recommended levels for blood glucose, cholesterol and blood pressure.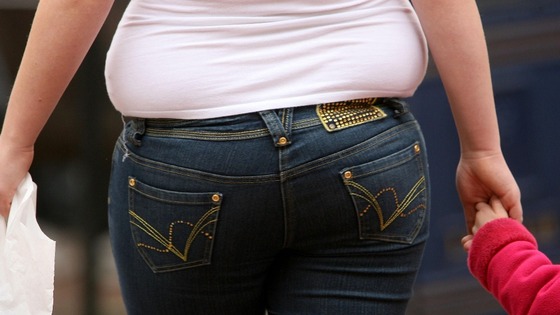 Diabetes UK are now holding a series of free events at 80 locations across the UK to educate sufferers.
Chief executive Barbara Young, said: "Unfortunately, a big part of the reason that so many people with Type 2 are starting off on the wrong path is the lack of available diabetes education.
"This is why we want the NHS to give every person with diabetes the chance to have this kind of education."
More: Obese NHS patients with diabetes 'could get gastric band'
Load more updates