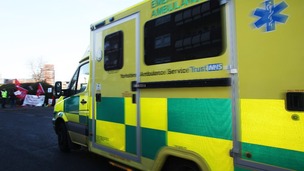 A regional breakdown of response times for ambulances across England.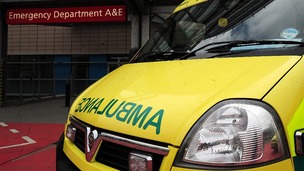 One of the biggest problems is that hospitals can't take the patients ambulances bring to A&E fast enough as they are already chockablock.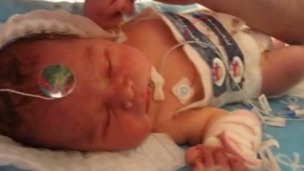 Freddy Cooke underwent radical 'cooling treatment' to prevent brain damage. His Mum is leading a drive to raise awareness of the treatment.
Live updates
1,158 care 'dehydration deaths'
Over the past 10 years, 1,158 care home residents died of thirst or while suffering from severe dehydration - an average of almost 10 people a month - according to a report by The Daily Telegraph.
Here are some symptoms of severe dehydration, according to the NHS:
Tiredness
Confusion
Irritability
Low level of consciousness
Dry mouth, eyes that don't produce tears
Not passing urine for eight hours
Dry skin that sags slowly into position when pinched up
Rapid heartbeat
Blood in stools/vomit
Low blood pressure
Sunken eyes
Weak pulse
Cool hands and feet
Seizures
1,158 care 'dehydration deaths'
Action on Elder Abuse told ITV News that today's report findings are a "major scandal" and said that "all levels" must bear some responsibility for failings in elder care.
It is appalling that frail vulnerable people can die from a lack of basic sustenance in the heart of care provision.

This is a major scandal that should never have occurred, and all levels must bear some responsibility, including care providers, regulators and the Government. The quality and safety of care of our older people has been an afterthought for too long.

What we need is a Cabinet-led strategy that makes this a major priority for change. We cannot go on like this.
– Gary FitzGerald Chief Executive, Action on Elder Abuse
Advertisement
1,158 care 'dehydration deaths'
As a report reveals more than 1,000 British care home residents over the past decade died of thirst or while suffering from severe dehydration, we look at some recent cases.
Norma Spear, 71, died in September 2010 after losing 35lbs in five weeks in Druids Meadow care home, Birmingham. An inquest found dehydration played a part in her death.
Josephine Cunningham, 86, won compensation from Care UK in 2011 after being left badly dehydrated at Appleby House, Epsom.
Gloria Foster, 81, died in February 2013 after being left nine days without food, following the closure of her care provider Agency Carefirst24, which shut with no replacement, a report by Surrey Safeguarding Adults Board found.
Siegfried Jaeckel, 84, died on Christmas Day 2010 at St Andrew's Lodge care home, Nottingham, with the nature of his death prompting a council enquiry. Deputy Coroner for Nottingham Heidi Connor said the cause of death was pneumonia, but that dehydration had contributed to this.
1,158 care 'dehydration deaths'
Care and support minister Norman Lamb said care failings that contribute to people being malnourished or dehydrated are "entirely unacceptable".
Read: Over 1,000 care home 'dehydration deaths'
The law requires that care homes must ensure residents receive enough to eat and drink and we expect the Care Quality Commission to take swift action when this is not the case.

We want everyone to get better care, which is why the CQC are bringing in new rules so that it can crack down on poor care more effectively and why we're taking action so that company directors will be personally responsible for the quality of care their organisation provides.
– Care and support minister Norman Lamb
1,158 care 'dehydration deaths'
A charity has warned that an improvement in training for care home staff was necessary to look after patients.
The warning comes after figures published in The Daily Telegraph showed that over 1,000 care home residents had died of thirst or while suffering from severe dehydration in the past decade.
It makes you sick to the stomach that you are handing your loved ones over with even the remotest possibility they could starve to death or die of thirst.

There is a real need for better training for those who are looking after elderly and vulnerable people. But even more important is allowing people the time to really care for someone.
– Dr Alison Cook, director of external affairs at the Alzheimer's Society
1,158 care 'dehydration deaths'
Over the past decade more than 1,000 care home residents in England and Wales died of thirst or while suffering from severe dehydration, The Daily Telegraph reports.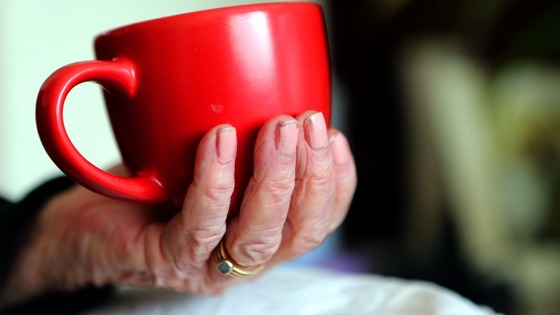 Some 1,158 care home residents suffered dehydration-related deaths from 2003 to 2012, figures obtained by the newspaper showed.
Dehydration was noted on death certificates as either the main cause of death or a contributory factor, according to the newspaper.
Some 318 care home residents died from starvation or when severely malnourished over the same period, and 2,815 deaths were related to bed sores.
The figures showed that more people died while dehydrated last year than when the coalition came to power in 2010, but the number was lower than the 2006 peak.
Advertisement
Record number of Brits with HIV
Charities have used World Aids Day to call for more to be done to encourage people to get tested for HIV.
Read: Record number of Britons living with HIV
It comes as the number of those living with the virus in the UK reaches 100,000, and the reason the virus is spreading faster than it ever has before is because of the the amount of people, estimated at around 20,000, who are unaware of their infections.
Joanna Simpson reports.
Record number of Brits with HIV
The number of people diagnosed with HIV in the UK has reached a record high, passing 100,000 for the first time, the Terrence Higgins Trust said.
Though the number is "worryingly high" according to Paul Ward from the Terrence Higgins Trust, it is better to have people diagnosed and getting the world class treatment available in the UK, than continuing unaware of their infection.
Record number of Brits with HIV
HIV infection in the UK continues to pose a major health threat to thousands of people, and for the first time, the number of people living with the infection has hit 100,000.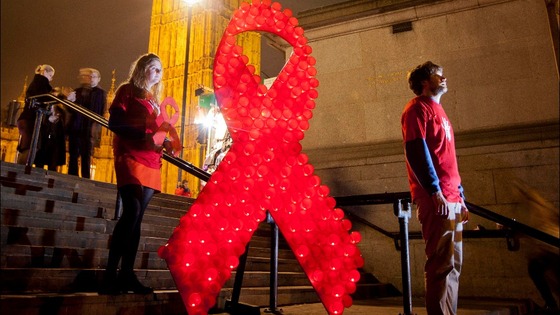 Buying cigarettes on behalf of under-18s would be made illegal under plans by Labour unveiled this week, according to The Independent.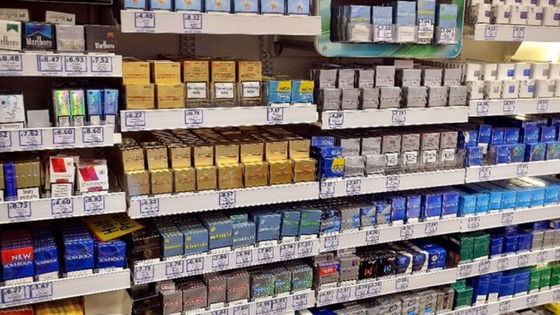 Shadow ministers are stepping up pressure on the government over public health, following the U-turn by the coalition over plain packaging on cigarettes.
An amendment to the Anti-Social Behaviour, Crime and Policing Bill would see anyone caught buying cigarettes or tobacco for a child fined up to £5,000. At present, selling tobacco products to anyone under the age of 18 is illegal, but proxy purchasing of cigarettes for children is not an offence.
Load more updates