There are 190 violent incidents against London's frontline staff on a weekly basis, according to a report. GLA Conservative crime spokesman Roger Evans found that nearly 30,000 workers, including doctors, nurses and cab drivers, have been attacked whilst on duty in the last three years. He is recommending a trial using affordable wearable technology to help protect them.
Mr Evans says a one-year pilot of 100 wearable real-time GPS panic button devices should be trialled by appropriate staff. The kit, according to his report, would cost an estimated £33,000 and has the potential to reduce the annual cost of workplace violence for Transport for London, which currently stands at £2.2million.
Advertisement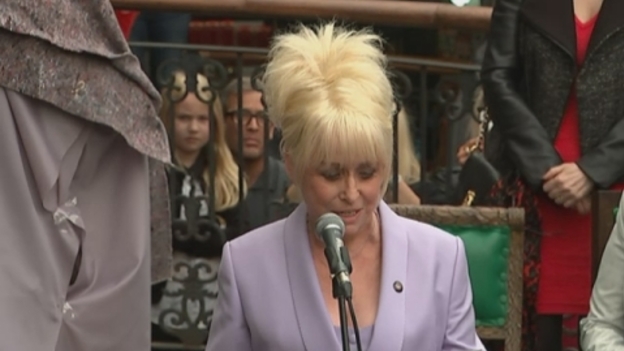 Barbara Windsor unveiled the statue of Amy Winehouse, describing it as "a great honour". The pair met when Winehouse was in rehab near the actress's home. Mitch Winehouse told ITV News Barbara had invited Amy in for a cup of tea and they had become friends. He said Amy would go over Barbara's lines with her when she was learning scripts for EastEnders.
Advertisement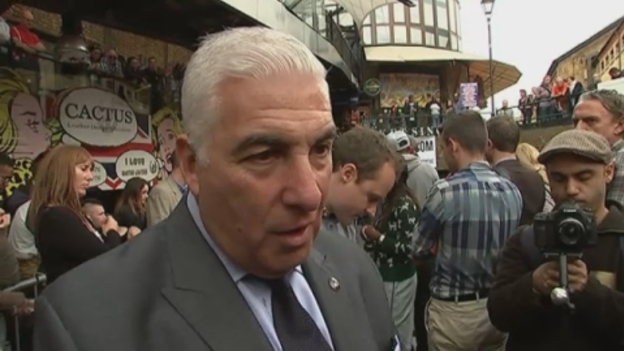 Mitch Winehouse spoke to ITV News at the installation of a statue in Camden in memory of his daughter Amy.
Hollywood actor and former child star Lindsay Lohan has said she is hoping a successful stint in London's West End could help her in her ambition to win an Oscar.
The 28-year-old American, who made her name in 2004's Mean Girls, is concentrating on her acting career again after stints in jail and rehab.
Lohan is currently in the UK ahead of a two-month run of David Mamet's Speed-the-Plow. She will be making her stage debut later this month when she plays the part of Karen, a role originally played by Madonna.
Speaking to The Sunday Times' Culture magazine, she said she hoped to win an Oscar in five years' time, and another within five years of the first.
She said: "I know, so long as I do what I have to do, I trust myself. I'm sure that will show through."
Load more updates
Back to top