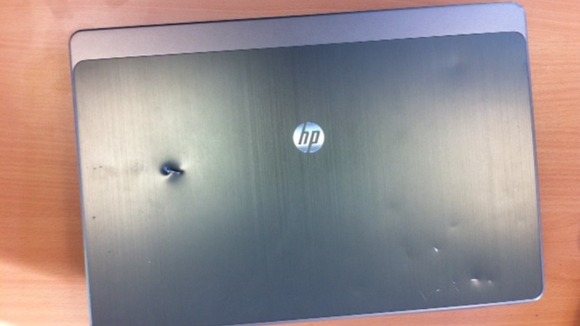 Detectives are appealing for information following a vicious and unprovoked attack on a 16-year-old private school student in E14.
On Sunday 15 January at approximately 7.30pm, the 16-year-old victim was on his way home from a friend's house when he was walking up steps on a footbridge which links Clutton Street with Fawe Street, E14.
He heard footsteps behind him and one of the suspects ran past him. As the victim turned around the other suspect was coming towards him holding a knife.
The CCTV that has been released shows the suspects then attack the victim, holding onto him by his rucksack to prevent him from running away. The victim tumbles down the stairs and tries to escape, but the suspects, holding a knife each, pursue him and continue to wield the knives at him, stabbing him many times but only making contact with his body twice. The victim received one stab wound in the lower back and one in the upper arm.
At this point there is no known motive for the attack.
Police and London Ambulance Service attended and the victim was taken to an east London hospital suffering from stab wounds. He was discharged later that evening.
Both suspects are believed to be male and were wearing dark coloured balaclavas.
There have been no arrests.
Anyone with information is asked to call DS Brown on 020 7275 4772. If you wish to remain anonymous you can call Crimestoppers on 0800 555 111.
The attack was completely unprovoked and there is no known motive at this stage. The suspects did not make any threats towards the victim or attempt to steal his property.

The victim had a laptop in the bag he was wearing. He was very lucky he had it with him because it stopped him from receiving life threatening injuries. Nevertheless he is still incredibly shaken by the incident and I need to stop those responsible from attacking another innocent member of the public.

During the attack a car is seen to pull up across the road. I am appealing for the driver of the vehicle to come forward with any information they may have - they would have had a very clear view of what happened.

I also want to talk to anyone who may have seen the attack or the suspects prior to or after the incident.
– Detective Sergeant Rob Brown of the Tower Hamlets Violent Crime Unit