London Travel
Mini cab boss's criticism of cyclists causes a storm
by Piers Hopkirk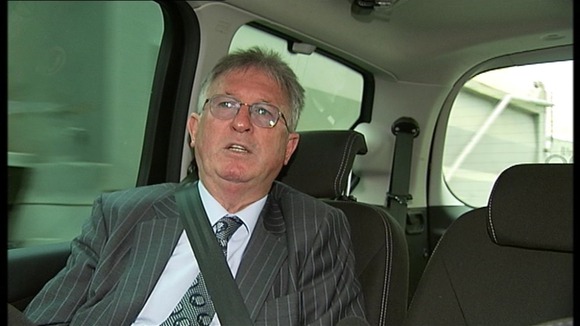 No stranger to making the headlines, the boss of London's biggest minicab company has caused a storm by suggesting people who get hurt on bikes only have themselves to blame.
The chairman of Addison Lee, John Griffin, also said cylists should pay to use the roads.
He has prompted calls for a boycott of the company and a protest outside its head office.
It is time to say to cyclists - You want to join our gang? Get trained and pay up.
– The chairman of Addison Lee John Griffin
Unite has today asked a number of questions of Boris Johnson regarding Addison Lee, the answers to all of which are very straightforward.

They have asked whether he will condemn the company's actions to which the answer is yes, just as he already has. They have asked whether he has received any money from Addison Lee for his re-election campaign.

The answer to that is no – in contrast of course to the money Ken Livingstone has received from Unite. Their next question on whether he will return any donations is therefore not applicable.

They have also asked what he will do about minicabs using bus lanes, to which the answer is that he will continue to oppose it with all the powers he has as Mayor, for as long as he remains Mayor.

Finally, they have asked him to promise not to cave in to Addison Lee which he has never had any intention of doing.

John Griffin's actions are irresponsible and unacceptable, and Boris Johnson does not agree with his comments on cycling.
– A spokesman for Boris Johnson's re-election campaign