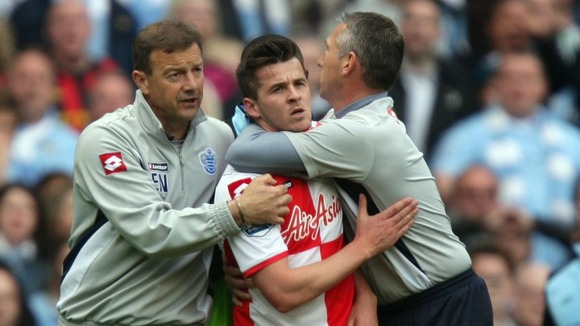 QPR midfielder Joey Barton has apologised after he was sent off during yesterday's game with Manchester City. The Rangers captain was shown a red card after the officials spotted him swinging an elbow at City's Carlos Tevez. Before he left the pitch, he appeared to kick out at another City player Sergio Aguero as well as clashing with City's captain Vincent Kompany. He was eventually taken off the pitch by two of QPR's coaching staff.
Can do nothing but apologise to the players and the fans. Still don't think its a sending off. Tried to take 1 of their players with me....
The head was never gone at any stage, once I'd been sent off, one of our players suggested I should try to take 1 of theirs with me...
After the game, Barton used the social network site Twitter to apologise but also said he had "tried to take 1 of their players with me". He also said that all that mattered was that QPR had avoided relegation and aimed insults at the TV pundit Alan Shearer.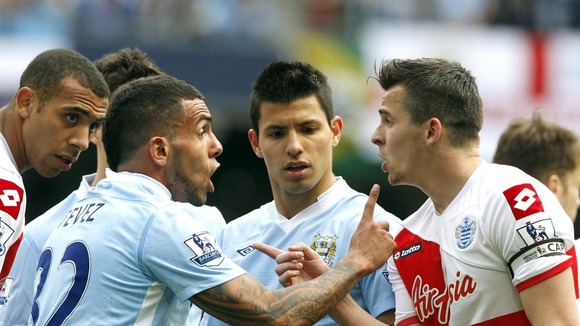 Right enough about yesterday, I apologise to everyone offended by it. If that's not enough for some, so be it. Life is too short. #moveon
Things happen on the pitch, in the heat of battle sometimes. Not how we always plan them to happen.
This morning, Barton apologised again and said the sending off had happened "in the heat of battle". However, the FA are likely to hand Barton a lengthy ban which will come into force at the start of next season.