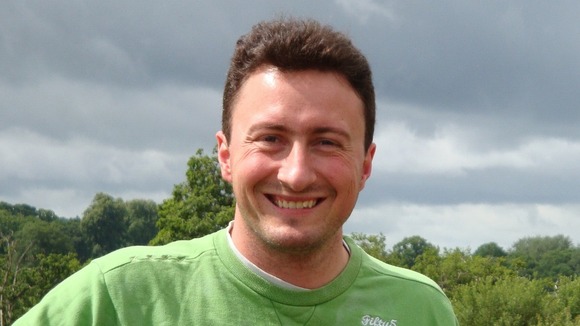 The family of a man from Sutton, who drowned while trying to rescue a young girl from the sea in West Sussex, have called for new safety measures on UK beaches.
Plamen Petkov, 32, dived into the water at West Wittering on Saturday, to go to the aid of a five-year-old girl who was drifting out to sea on a rubber ring.
Although he managed to get the child to safety, he failed to reach the shore himself, and was later recovered, unconscious, from the water.
His family said that they were "keen to call for additional positive safety measures", such as stationed lifeguards, to avoid similar tragedies in the future.
The child, who has not been named, is believed to be from north-west London.
The full statement, released by the family, is copied below.
"We are all incredibly sad to have lost such a special person from our lives but we are also immensely proud that Plamen was able to save the life of this young child.

"His display of concern for others was typical of the man we all knew and the way he lived his life.

"Plamen always made time to help others, and as a family we have all been touched by his kindness and generosity which he displayed each day.

"We are grateful for the messages of support from everyone Plamen came into contact with both in and out of work – he leaves a huge gap in our lives and will be missed by us all.

"We would like to thank his friend and the woman for the huge effort they made to try to save Plamen's life and to people for the kind comments made about Plamen and his part in returning the child safely to the shore.

"In response to the many people who have been moved by his brave act, the family would like to release his name and picture to be commemorated. We also appreciate suggestions to award Plamen with a posthumous honour for his actions.

"In these extremely difficult days, Plamen's family want to use this unfortunate opportunity to stress their concern with the dangerous waters like those at West Wittering around the UK coast and are keen to call for additional positive safety measures to be put in place, such as stationed lifeguards, and to not just rely on signage in order to prevent future tragedies of a similar nature occurring again.

"The family are looking at how they might support the local community in this area who share this concern in the hope that these changes might be an appropriate way of honouring Plamen's name and courageous act."
– Family statement.