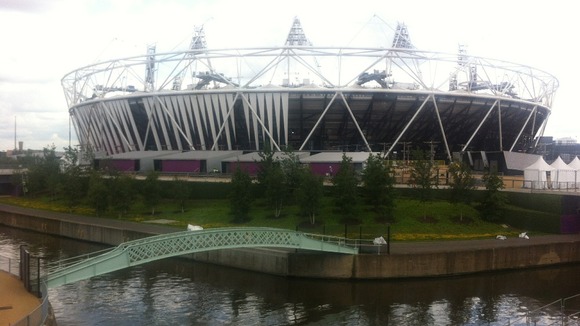 A no-fly zone has been declared over London's Olympic Park almost a month earlier than expected.
Flying restrictions - enforced by fighter jets and ground-to-air missiles - were due to begin on July the 14th.
But the airspace suddenly became a no-go area at 9.36am today - although the military is not yet involved.
The Civil Aviation Authority says the restricted airspace was requested by the police.
It follows the publication just days ago of unauthorised aerial photographs of the Olympic stadium being prepared for the opening ceremony.
Aircraft wishing to enter the no-fly zone have been advised to seek permission from "the Senior Operations Manager, London 2012 Ceremonies."
The MPS has contacted both the CAA and Department of Transport to request the removal of security as a rationale to restrict air space between the 19th June and 13th July 2012, in the vicinity of Stratford, London. We do not believe there is a security need to do this at the current time.

The intelligence picture to support the safety and security operation is kept under constant review and we will do whatever is necessary to deliver a secure Games.
– Metropolitan Police Service