6 in 10 Londoners think they'll never get on the housing ladder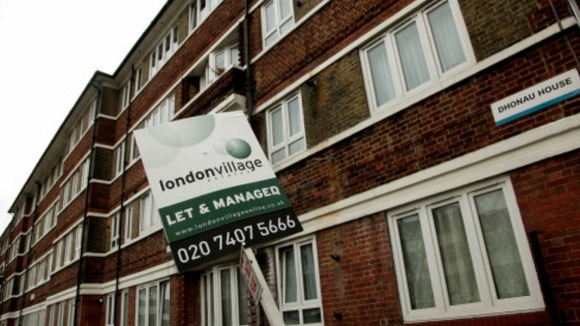 6 in 10 Londoners who rent their home and half of all private renters say they don't believe they will ever get a foot on the housing ladder in the capital, according to a new survey.
The poll, commissioned by London Councils, found that almost 3/4 of Londoners do not believe that there is enough decent housing in the capital, and 4 in10 of those in private rented accommodation say they would like to be able to move home, but cannot afford to do so.
We asked some of our viewers what they thought. Here are their comments:
It's a struggle to save and the way I see it, is that, if I did save money i'd have to wait until at least the age of 60-65 to gain a foot on the ladder."
– Paul M Johnson
I hate renting and would rather pay what I pay in rent towards my own mortgage, but the hardest part is finding that deposit especially when your renting, it's not easy to save. I really hope I'm not stuck renting for ever, it may be one of those situations that I need help from the parents."
– Cassie-wassie wowoopants
I have been on the housing list for over 3 years and I can't even get housed let alone be able to buy a home or get on the property ladder. It's an absolute joke."
– Louise Slark