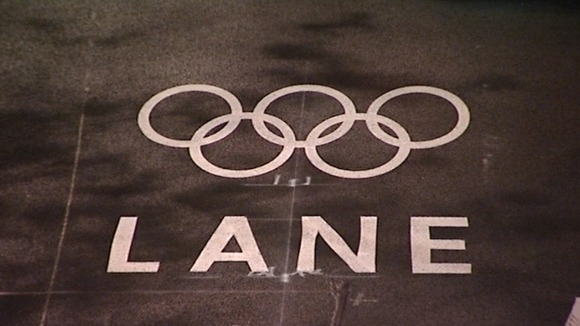 The first of London's Olympic "Games Lanes" have been painted overnight.
The lanes, which cover 30 miles in total, will be used to shuttle athletes and officials to events and will be off-limits to other drivers at most times from the 25th of July.
Any unauthorised motorists who stray into them after that date could be hit with a fine of £130. Illegally parked vehicles will be removed, with a release fee of £200.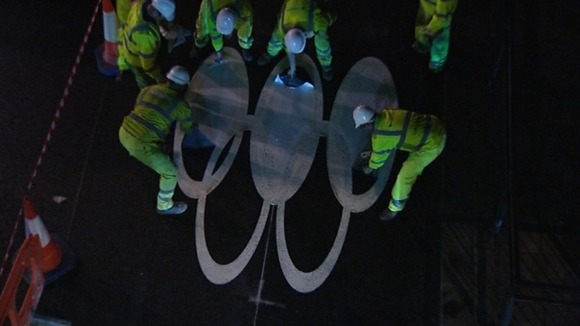 Adjustments are also being made to over 1,300 sets of traffic signals - and a complete ban on roadworks on A and B roads has already been brought in.
Up to one million extra visitors are expected in London on each day of the Games, and as a result, severe congestion is being predicted in some areas.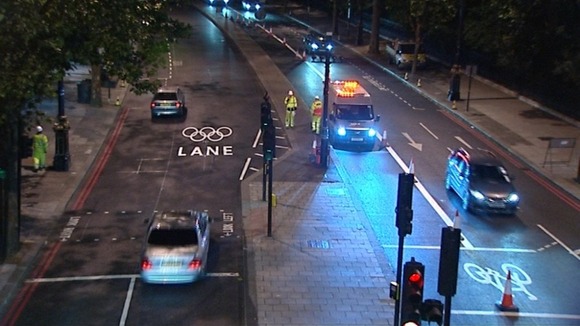 The Games Lanes will be in operation for specific times of day. Most will operate between 6am and midnight, but this will vary. Drivers are advised to check the times of operation on the roadside signs.
"The Olympic road markings are being painted and signs are going up, but these will not change the way the roads operate until the ORN becomes operational on 25 July.

"However, Londons roads will become a lot busier from mid-July and our advice to motorists is clear - avoid driving in central London, around the ORN and Games venues from mid-July.

"If a journey by road is absolutely essential, be sure to plan ahead and allow extra time."
– Garrett Emmerson, Transport for London.

There is more information, including an explanatory video, on the Transport for London website.