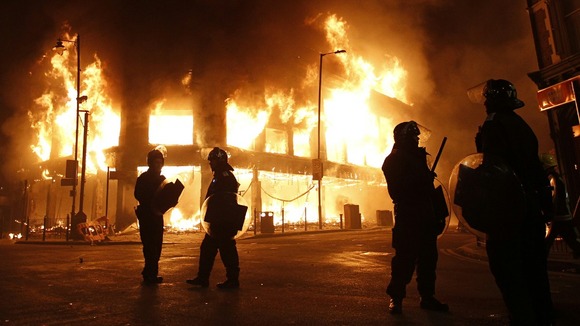 Police officers say they fear a repeat of last summer's riots but that they won't have enough resources to cope with such disorder, according to a new study.
The research, carried out by the London School of Economics and the Guardian, suggests that most officers who were caught up in August's unrest believe more rioting is likely.
Many suggested that worsening social and economic conditions could provide the spark to set it off.
A total of 130 officers from eight forces were interviewed for "Reading the Riots", a research project carried out by the London School of Economics and The Guardian.
Nearly all of them said that the unrest was the greatest physical and psychological challenge of their careers, and many were astonished that none of their colleagues had been killed.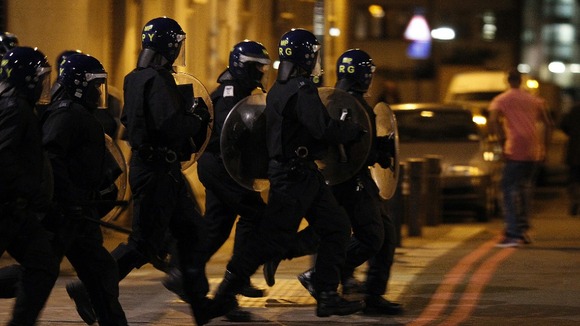 Senior Metropolitan Police officers accepted that they struggled to deploy enough staff to contain the violence in the capital.
The study also revealed that they failed to activate a national alarm system to call for more resources until the third day of riots. Once officers from other forces did arrive, they were hampered by poor communication with central command.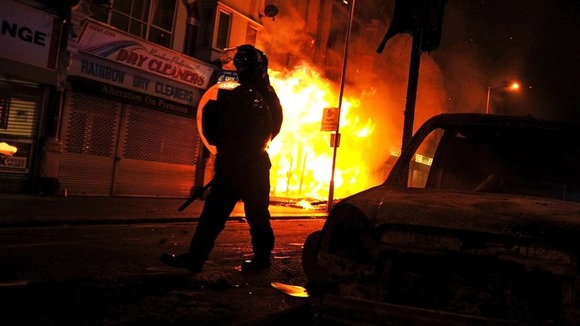 Paul McKeever, the Chairman of the Police Federation, urged the government to take "urgent stock" of the research, warning that police would struggle to cope with further disorder if proposed austerity measures went ahead.
"This comprehensive analysis demonstrates what we have been telling the Government for two years now; that a 20% budget cut to policing will have a negative impact on public safety and that police numbers really do matter.

"Officers interviewed rightly identify and voice concern that, should the same circumstances occur again, the police service would struggle to cope and contain the situation with the loss of police officers numbers we are experiencing as a direct result of the cuts - over 5,000 last year alone."
– Paul McKeever, Chairman of the Police Federation.