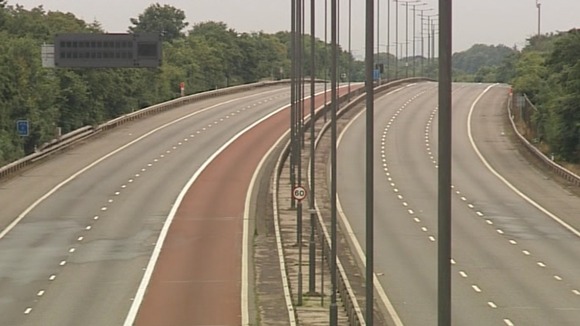 Plans to reopen the M4 in west London have been delayed, as highways bosses admit that repair work is taking longer than expected.
The stretch between junctions two and three could now remain closed into the weekend, while work continues on a crack discovered in an elevated section of the road.
On Monday, the motorway is due to become part of the Olympic Route Network, with one lane on each carriageway reserved for competitors, officials and sponsors. It is expected to be one of the busiest routes during the Games because it connects London to Heathrow Airport.
"I share the frustration of motorists at the continued delay to the opening of the M4. However, let's be absolutely clear, safety must be paramount and I will not allow the road to be reopened until this repair work has been completed successfully. This is a very complex operation and it is not possible to predict precisely how long it will take.I want to thank motorists for their patience and assure them that we are doing everything we possibly can to fix this problem and get the road safely reopened as soon as possible."
– Mike Penning MP, Roads Minister

Drivers are advised to continue using alternative routes via the M3 or M40.