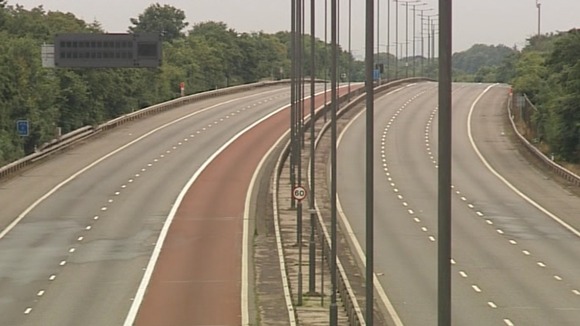 The M4 in west London has been reopened in both directions this morning, after being closed all week for emergency repairs.
However, there are still weight restrictions in force between junctions two and three.
The Highways Agency thanked drivers for their patience, while they carried out the "exceptionally delicate and difficult operation" to repair cracks in an elevated section of the motorway.
The Highways Agency closed the motorway last Friday night because in entering the final stages of the repair work, a new crack was found in a highly stressed part of the bridge supports. This required a unique repair solution involving the manufacturing bespoke specialist steel plates and their installation over the crack.

The crack then had to be removed to prevent further damage to the structure. This intricate part of the operation took several hours – even though the crack was a hairline one.

The crack was discovered during an ongoing repair programme. Work on that continues and for this reason vehicles weighing 7.5 tonnes or more will still be restricted from using the motorway between the junctions. A diversion route remains in place via the A4 and A312 dual carriageways.

Drivers are thanked for their patience during this complex work.
– The Highways Agency

Olympics bosses will be heaving a sigh of relief, as the motorway is a vital part of the Olympic Route Network, linking London to Heathrow airport.