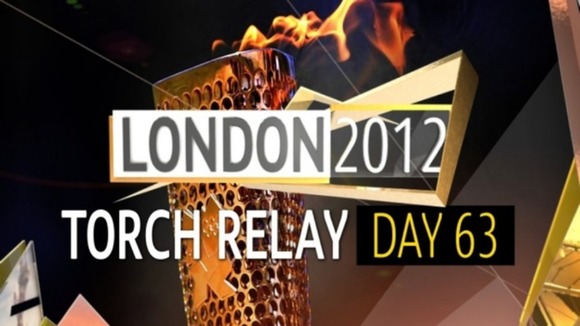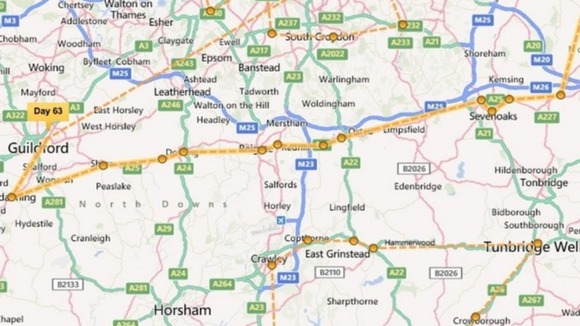 Gravesend 09:51
From Thong Lane the torch will make its way into Gravesend town centre along Rochester Road and Milton Road, turning in Wellington Street and Saddington Street and then onto the Gurdwara. After a brief stop it will leave on Saddington Street, turning right onto The Grove going to the Clock Tower and left into Milton Road, King Street and New Road through the town. It will then go along Darnley Road, Pelham Road, left onto Old Road West and right on Wrotham Road ending its time in Gravesham about 10.48am at the 40mph signs just past Dennis Road.
Red Hill 14:15
The torch starts on Redstone Hill. It will then travel along Croydon Road. It will finish on the corner of West Street and Buckland Road.
Reigate 15:47
The torch will start on Reigate Road and will finish on Burckland Road.
Dorking 16:10
The flame will start on Reigate Road, before working its way along the High Street, going along South Street and finishing on Westcott Road.
Westcott 16:38
The torch will start on Guildford Road, passing near Pointers Hill and Heath Rise.
Shere 16:55
The torch will start on Gomshall Lane, passing near London Lane and finishing on Upper Street.
Godalming 17:37
The flame will start in Meadrow. It will pass along Bridge Road and will then travel along the High Street. The relay will finish its time in Godalming in Ockford Road.
Guildford 18:13
The relay will start near the University of Surrey, before making its way along The Chase. It will then cut through York Road. Finally the flame will enter Stoke Park, where the evening celebration will be held.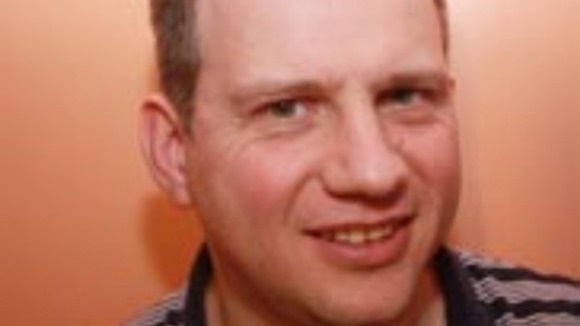 Carrying the torch through Gravesend
Anna Skora
Marta Miller
Carrying the torch through Red Hill
Carrying the torch through Reigate
Carrying the torch through Dorking
Stephen Morgan
Carrying the torch through Westcott
Carrying the flame through Shere
Carrying the torch through Godalming
Carrying the torch through Guildford
Austin Playfoot