About 300 people have been evacuated from New Zealand's Olympics hospitality house after a fire.
Emergency services were called to Kiwi House near King's Cross in central London yesterday after two gas canisters being used for a barbecue exploded.
Hundreds of New Zealanders who have come to London for the Games had gathered for a party before the blaze started.
I looked around and the gas bottle had a little flame around it.

The cook was trying to put it out and the flame just got bigger so I just said 'Let's get out of here'.

We got inside and everyone was evacuated.
– Brook Johnstone, 55, from Port Waikato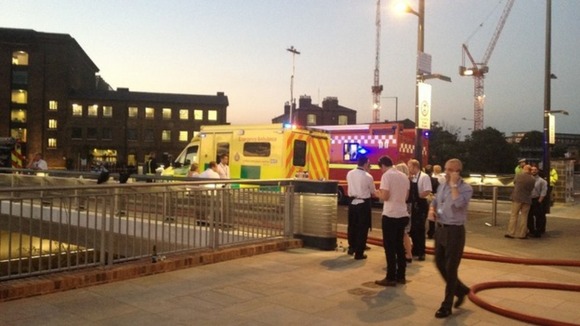 Mr Johnstone, who is in London on holiday, said the canister exploded with such force that it blew the roof off the barbecue area.
New Zealander and Leeds University student Sonia Holland, who is also working as a volunteer Games Maker at the Olympics, said she was not aware of any athletes in attendance.The 19-year-old, from Napier, said:
I literally just got my food and there was a big kerfuffle around the barbecue area.

Everyone was pushed inside but then people were telling us to get out of the building.

They got everyone out of the building as fast as they could. I was out within two minutes.
She said when she looked back at the building she could see fire and smoke coming from the garden.
A spokesman for London Fire Brigade said the blaze started at 7.20pm.
Ten firefighters attended and a cordon was put around the building in case another gas cylinder exploded.
People in the vicinity reported hearing an explosion, which was due to two gas cylinders exploding before firefighters arrived on the scene.

Crews have now brought the blaze under control and are cooling a further two gas cylinders down to make them safe.

Around 300 people were evacuated from nearby buildings and as a precaution we've set up a temporary safety cordon of around 50 meters.

Fortunately it doesn't look as though anyone was injured.
– Richard Welch, station manager of Poplar fire station