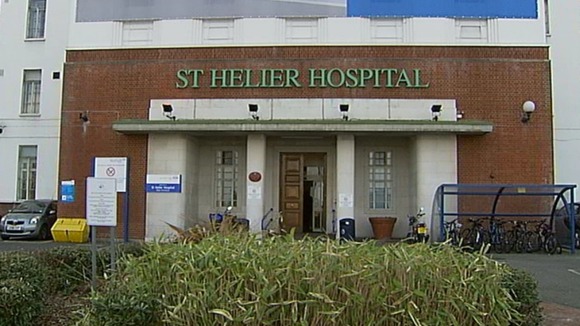 A group of pregnant women are protesting against proposals to downgrade St Helier Hospital in south London.
The mums-to-be are angry that NHS South West London wants to close the maternity and A&E services.
The women today daubed the message 'Save St Helier' on their bumps in front of the hospital.
It is totally undemocratic and unfair to shut down such a well-loved and valuable maternity service. The people behind this proposal don't live around here, or seem to care how worried and angry ordinary people are.

The welfare of our unborn children is at risk and we simply wont stand for it. NHS South West London have a real fight on their hands if they think they can downgrade St Helier.

Pregnant mums want to go somewhere local, we don't want unnecessary stress when we're at our most vulnerable. And what about mothers with no car but several toddlers in tow? We shouldn't have to traipse across London for our maternity care. We are outraged at the proposals and will do everything we can to stop them."
– Kathy McGuiness, founder of Carshalton Mums