It's thought around 800 children in the capital still have no primary school place.
This year an extra 6000 children applied for a reception place compared to last year.
Councils also face almost 10,000 late applications for places.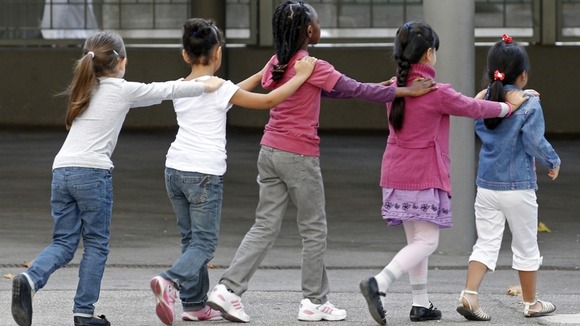 It's believed around 800 children in the capital are still without primary school places after an extra 6000 applications were received.
There are claims schoolchildren could be taught in shifts - some in the morning, the rest in the evening - to cope with the demand.
That's the drastic solution being considered by at least one London council, as it grapples with the problem.
More councils are expected to adopt similar measures at the start of the new school year this week.
A few months ago, we reported that classrooms are so full that 20,000 children didn't get into their first-choice school.
A Department for Educationspokesperson said:
"We know that London has pressures, which is whywe're creating thousands more places to deal with the impact of soaring birthrates on primary schools. We've already invested just over £1 billion in Londonthis year and last to create extra school places and hundreds of millions ofpounds will follow.
"We are building Free Schools and letting themost popular schools expand to meet demand. We are also intervening to drive upstandards in weak primaries across the capital, which have empty places simplybecause parents don't want to send their children there."
Parents have been contacting London Tonight with their concerns.
My son was rejected from all 3 local schools Iapplied to for a reception space on the basis they were oversubscribed.Unfortunately my son was one of 6% of children in the area who wasn't offered aschool space of preference. I appealed and lost. I have since applied for 3 other schools withno joy. I was told by the local admissions office that I may be offered a spacein the future if one arises and if not, to consider my options in April - whichwould be either home schooling or private education!

It is disgusting, theseare the children of our future and education at this age is especiallyimportant, April is 8 months away and that is a massive chunk of educationlost, I worry my son will be behind. The government need to tackle this problemas soon as possible and stop wasting our tax money on unnecessary rubbish! Evenmy local Councillor told me that my council is a "complete shambles".
– Charlotte, Kingston upon Thames
I have got my response back and I have been offered a school that was not my top six choices, and also further away. I choose four schools that were within a mile from my home but was given a school that it 3 miles away and by public transport would take me an hour to and from to get to in rush hour, and in the opposite direction to my work place.

I also have to drop my younger son to play school and still travel to work?? I have declined this offer, as it would be impossible for me to do this, unless I scarified my job, also the cost of getting four buses and trams each morning, would be strain on my finances.

I am so frustrated, that this is not a new problem for Croydon council, yet there still has been no solution to this demand.
– Jo Sykes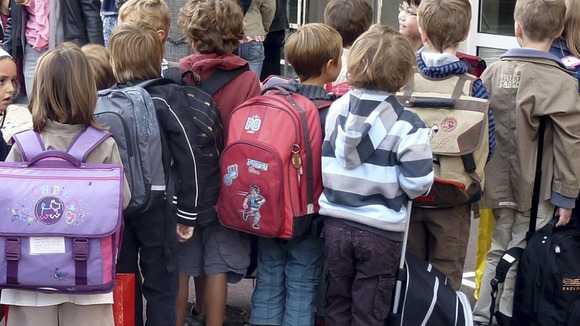 London Councils predict there will be a shortage of 78,923 primary school places between 2011 and 2016.
It brings the total number of applicants this year to 100,000
I have just seen your report regarding school spaces and wanted to get I touch as I myself have been effect due to not getting the school of my choice for my daughter my only option left is to give up work I have contacted our local government and have been offered no advice of help is this really the route our Government want to take making working patents give up work to enable to get our children to school?
– Keely Ayres
I relocate from Gravesend to Erith, and it has being abig hunt getting reception place for my son.

School resumes this week my son is at home no place forhim.
– Seun