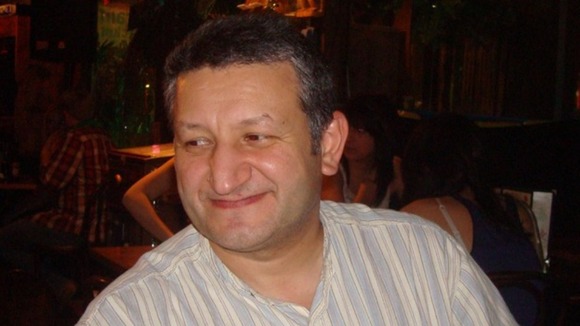 Four-year-old Zena al-Hilli has spoken to French police about the attack which killed her mother and father, prosecutor Eric Maillaud has said.
Mr Maillaud said Zena al-Hilli had told police she was with her mother and father when the attack happened but she did not see anything because she "dived under her mother's legs" when the shooting began.
Mr Maillaud also revealed that Saad al-Hilli's brother had told police in the UK that he was not in dispute with the dead man over what the prosecutor described as "financial matters".
British police are now directly involved in the hunt for suspects involved in the shooting of the al-Hilli family.
Watch this report from Ronke Phillips
Detectives will look to post mortems on the victims of the shooting in the French Alps to trigger a lead in discovering who committed the massacre.
The motive for the slaying of three members of the Surrey family and a passing French cyclist remains unknown.
Detectives, though, are examining claims victim Saad al-Hilli was involved in a money feud with his brother, public prosecutor Eric Maillaud has told AFP.
He cautioned against drawing conclusions too early, saying it was difficult to see how such a quarrel could "pass from a financial dispute to a quadruple murder".
Mr al-Hilli's brother went to British police on Thursday to proclaim his innocence and help them in the investigation, AFP reported, citing French police.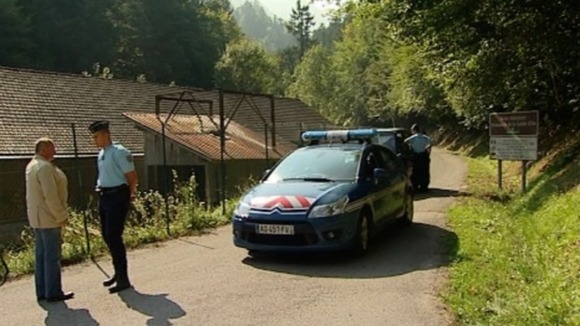 Mr al-Hilli, from Claygate in Surrey, was shot along with his wife Iqbal and her mother, a Swedish national in Wednesday afternoon's attack, described by Mr Maillaud as an act of "gross savagery".
The couple's daughters, seven-year-old Zeynep and four-year-old Zena, both survived the attack. The elder girl is stable in a coma after being shot and beaten in the attack, while the younger is being supported by psychiatric staff.
The children, who are apparently the only witnesses to the shootings on the isolated Alpine road, are receiving police protection for fear they could be targeted by the killer or killers.
Relatives of girls are flying to the region to be reunited with them, authorities have said, with British consular staff attending to them in the interim.
The cyclist has been named as married father-of-three Sylvain Mollier.
The three family members killed were each shot twice in the head, while Mr Mollier was hit five times, Sky News has reported, citing sources. The brutal massacre near Annecy may have involved more than one gunman, the source added.
The four-year-old girl was found alive underneath the bodies of her family, eight hours after the massacre. She lay undiscovered as police waited for forensic experts to arrive from Paris, and was found "terrorised, motionless, in the midst of the bodies", Mr Maillaud said.
French President Francois Hollande said authorities will "do our utmost to find the perpetrators" in a press conference in the UK.
Mr Hollande, who is making his third visit to the UK, joined David Cameron in pledging to get to the bottom of the tragedy.
The Prime Minister described the deaths as "terrible", adding:Mr al-Hilli, from Claygate in Surrey, was shot along with his wife Iqbal and her mother, a Swedish national in Wednesday afternoon's attack, described by Mr Maillaud as an act of "gross savagery".
Police said the motive of the attack remained a mystery but revealed there were signs of a vehicle braking at the scene.
Investigators said no weapon had been found and no arrests had been made and it was unclear whether the shootings were carried out by one killer or a number or people.
We don't know who could have done this. We have no idea. I do not want to invent or imagine, my role is to discover what happened. Yes, we are talking about an act of gross savagery.
– ERIC MAILLAUD, PUBLIC PROSECUTOR

Mr Maillaud also revealed that Swedish and Iraqi passports had been recovered along with the driver's British passport.

Jack Saltman, who was a neighbour to Saad al-Hilli, told the Richard Bacon Show on Radio 5 Live:
I know one little thing which I am not prepared to speak (about) at the moment. I will tell the police about it.

It was something Saad said to me before he went but at this stage I do not feel I can disclose that but I will tell the police exactly what he told me before he left.